Victoria Strong Ale
As you might guess, I did not date another lady but a beer.
This week I found a new beer and quickly I did "Open, taste, picture & post" or like other do since 160 weeks #BeerSaturday.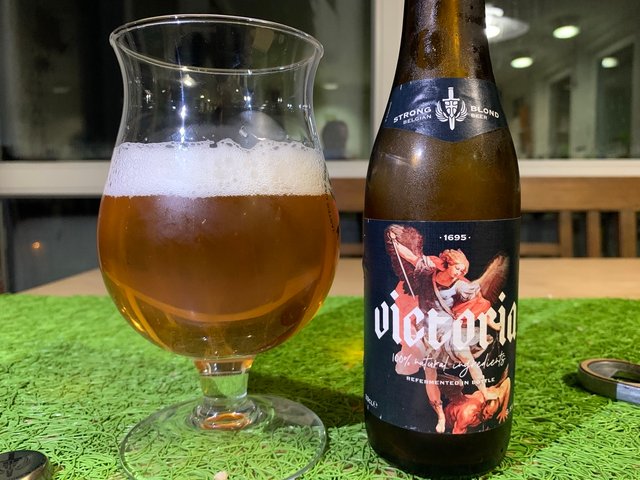 It was again fun to taste this beer and even better, there are 5 more waiting
---
Belgium Strong Blond Beer
AB Inbev launches "Victoria" a strong blonde beer as an alternative to Duvel.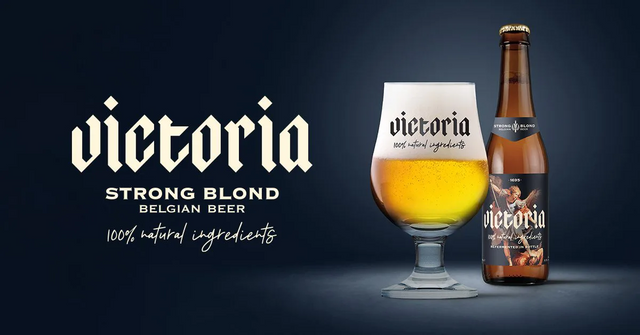 Victoria is the name of the new blonde beer with 8.5% alcohol fermented in the bottle. Smoothly drinkable, with a spicy bitterness and a spicy hop aroma with fruity notes from three hop varieties, including the noble hops Saaz and Fuggle. The new beer has a light color, a high carbonation content and a strong head. AB Inbev emphasizes that Victoria contains only 100% natural ingredients: hops, barley malt, rice, water and yeast.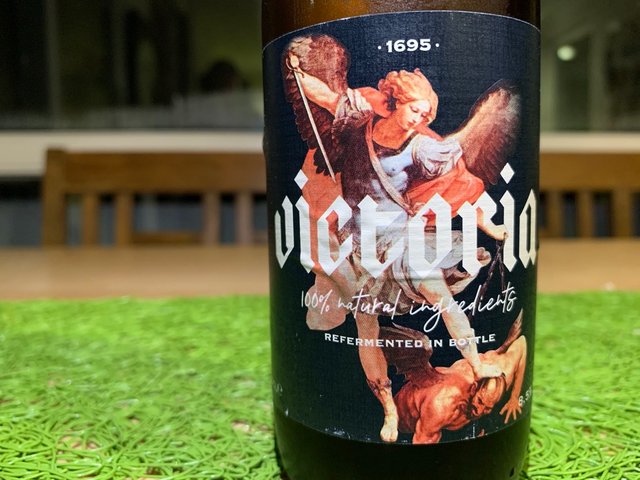 ---
What a nice Lady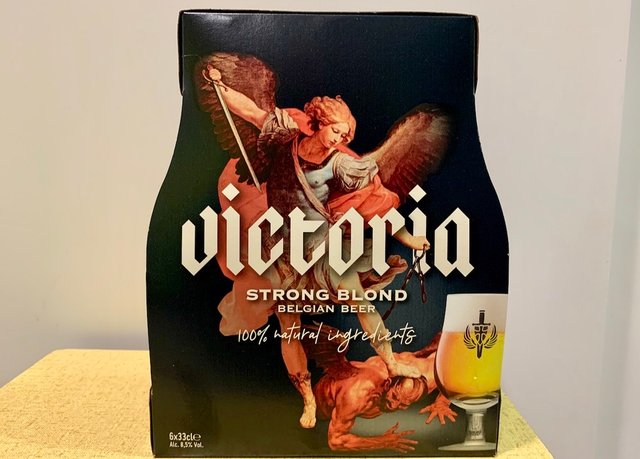 ---
A new beer on the block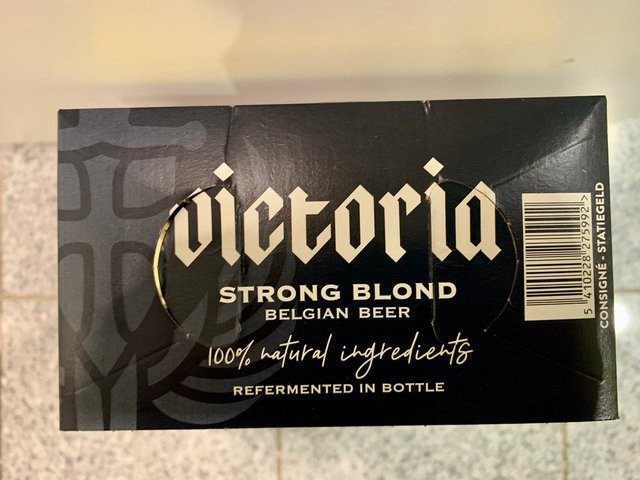 ---
The story of Victoria
Victoria is brewed in honor of the 1695 victory of the Archangel Saint Michael, patron saint of Brussels, and defends the age-old Belgian brewing heritage with its 100% natural and high quality ingredients. It fights against the use of additives, preservatives and anything that can take away from the production of a master beer. With 8.5% alcohol and its second fermentation in the bottle, Victoria is the ultimate strong and refreshing Belgian beer.
text and pictures from belgianbeers.co.uk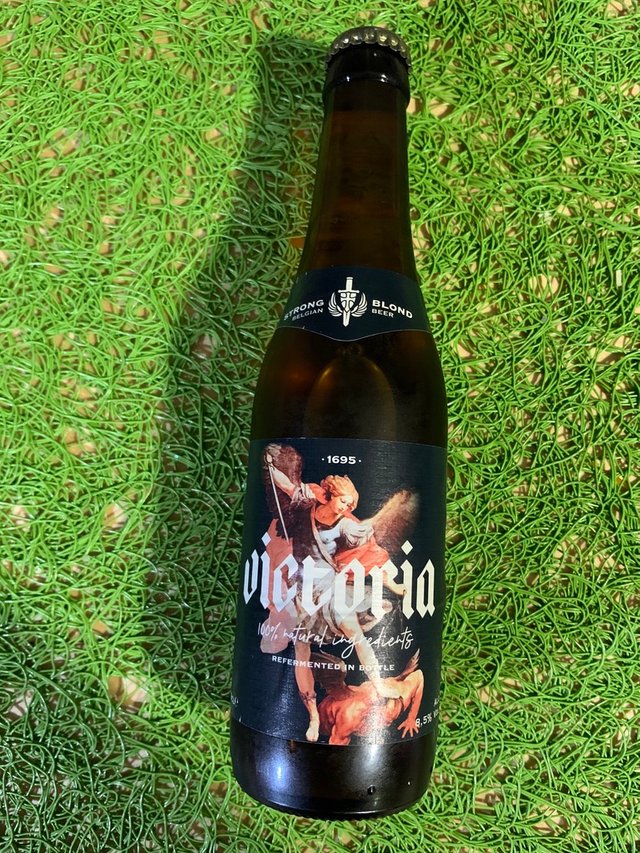 ---
The back of the bottle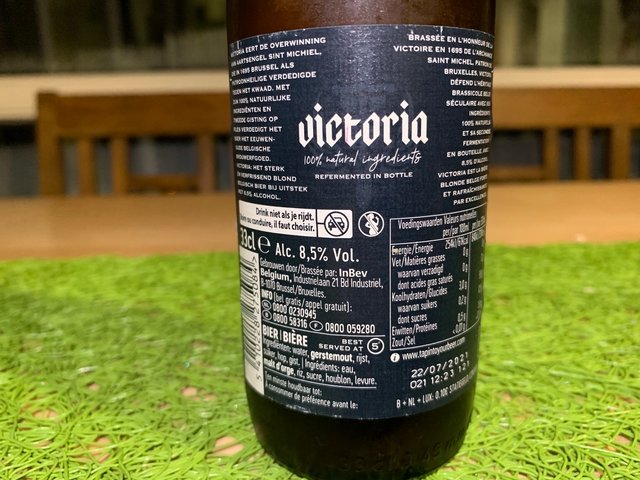 ---
---
The story of this day
Another a Friday, who started early around 8 o'Clock in the morning and wich was filled with one video call after another until late after 19:00 there was and this means not enough walking and way too much talking.
We all know that talking makes damn thirsty and than I saw this beer in the fridge. What a smart guy I've been to shop a few nice beer in advance.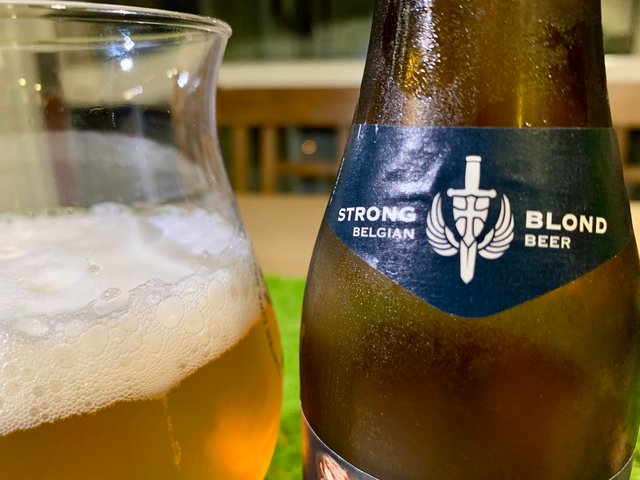 ---
That was a nice beer and I look forward to the rest of the six pack
---
---

Have a great day everybody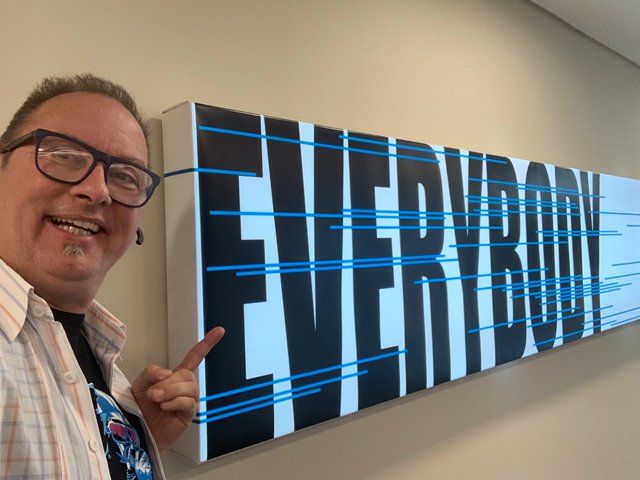 enjoy #BeerSaturday
and stay with positive vibes





---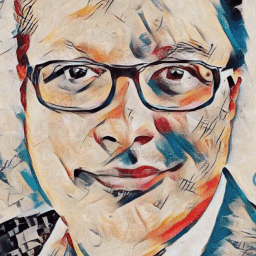 @Detlev loves HIVE