Hey Jessbees
It's no secret that blockchain-based applications or dApps as we call them all struggle with adoption and that's due to a range of factors. The complexity of the tools, the weak marketing, the limiting of reach on traditional social media, the focus on money over user experience and the general information overload that comes with using these services.
The current system is geared towards self-starters and tinkerers who are willing to figure things out on their own; it will be this way for some time. I think people in crypto highly underestimate the herd mentality and how hard it is to reach the tipping point.
I've looked at tonnes of chains and dapps and messed around with them, and while HIVE has its hang-ups, its at least overcome issues other projects still have to face and figure out.
Most people judge crypto by its price and at $0.20 no one is raving about HIVE yet, but I have a feeling there are a few reasons that will trigger price movements if only with time.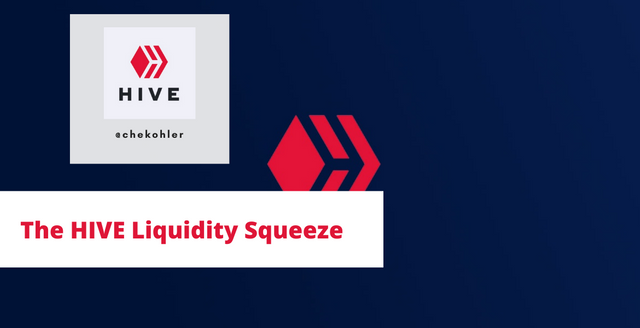 User base growth
To use HIVE or any of its dapps you need to have HIVE staked in your wallet to access the network resource credits you need. As the user base grows, more of the inflation gets locked away in HIVE Power.
Additionally, a lot of people also lose their accounts, locking away HIVE Power forever. As more HP is locked away more of it tends to move towards curation and staking, and the network effect grows, locking away more HIVE power.
Making it harder to buy as less gets dumped on the market.
Native ads
If we look at what peakd.com is doing with its ad platform allowing you to promote on tags and communities by burning a portion of your HIVE in the process, native ads are going to see a reasonable amount of HIVE removed from circulation.
As new users come in and the competition for attention increases, as businesses come in wanting to tap into the HIVE community, they adequately reward the entire ecosystem by burning HIVE and removing it from circulation.
Third-party ads
dApps like 3speak and leofinance all run their ads from 3rd party networks like coinzilla and AdSense. They effectively monetise their views and can use this to buy HIVE. In the case of Leo, they buy HIVE with their income, then use that to buy LEO and remove it from circulation.
This drives up the price of LEO and puts more pressure on HIVE as you need more HIVE to buy more LEO to burn. As more tribes do the same, a rising tide raises the value of the entire ecosystem.
Tipping
Tipping is a great way to change the distribution of the coin without having to alter the way inflation is distributed. The more users tip one another, the more currency is also removed from circulation. It may be a tiny bit, but as the user base increases and the use case becomes more regular, these fractions of HIVE add up to reducing supply considerably over time.
dApp & tribe tax
In certain cases, dapps may take a portion of your earnings for using their service or in the case of tribes for not using their front end to post. Either way, they remove coins from authors which they can use to stake and reward users later or burn and remove them to reward the ecosystem.
Major slippage
Many of these tools and services were not around in 2017, and yes there are forks people can use like STEEM and Blurt but I have no doubt as the next bull run nears, the pressure on the liquid HIVE pool will be far more than any of the other forks.
It will be interesting to see how much slippage there will be on exchanges as the dumb money piles in not caring how much they pay and only trying to get a stake.
Have your say
What do you good people of HIVE think?
So have at it my Jessies! If you don't have something to comment, comment "I am a Jessie."
Let's connect
If you liked this post, sprinkle it with an upvote or esteem and if you don't already, consider following me @chekohler and subscribe to my fanbase
| Browse & Earn Crypto | Stack Sats For Free | Earn Interest On Crypto |
| --- | --- | --- |
| | | |
---