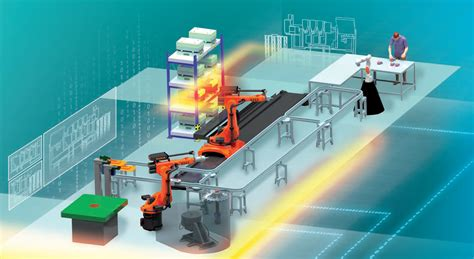 Source
This is a question you would think is very easy to answer. You can take it from both an individual being asked or when looking at an investment.
For example:
What industry is General Motors in? The transportation industry
What industry is Delta in? The airline industry
What about Wal-Mart? The retail industry
On the surface this looks very simple. The challenge is that there are a ton of companies that just the opposite.
Let us look at this from another perspective.
What industry is Alibaba in? Amazon? Google? Microsoft?
The answer he is all of them.
Barriers that stand between companies and industries are breaking down. What happens when a car has the steering wheel, brake pedal, and dashboard removed because it is autonomous? Add to that the idea one can summon this "pod" via a smart device, get in it, take it to the "train" station, and travel 1500 miles in comfort AND at high speed?
What industry is that one in? Who is it competing against? Here we see how a "car" can affect the airline industry.
Of course, this makes it very difficult for both employees and investors. What is one to do when an entire industry can be wiped out in only a few years? How does one retool?
At the same time, what about capital investments? If I put $100M towards a project, what happens if that is upended by a convergence of technologies coming together in an unexpected way? What happens if this takes place on a regular basis? Will investment dry up?
These questions might seem a bit far-fetched at the moment since industries does not disappear overnight. Today, it takes a number of years of decline before the "apocalypse" is reached. Usually, there is at least a decade from peak until mass panic ensues.
Unfortunately, that is today. That will not likely be the case in 5 years and, certainly, not in 10. With the accelerating pace of change, we might see the peak to cooked cycle be shortened to 3-5 years.
Deentralization is making a major impact in this area. Deutsche Bank is in the financial services industry. Yet, if Facebook is successful with its Libra launch, it too will be in that market. The same holds true for every other entity that launches a token.
Energy is going to be upended due to blockchain and virtual power plants. Regulation is going to protect the massive companies presently in control for a while but that is only temporary. We already see many shifting to renewable energy as a way to prevent being obsolete.
Seismic shifts that affect an industry tend not to come from within that industry. Facebook, a social media company, has the potential to become the largest financial services company almost overnight. Within a decade, Tesla could be the largest single energy provider on the planet.
The answer to a lot of these questions is only going to get more difficult as time goes by. What happens when we start to see a continued merging of humanity with technology i.e. biology and tech? How are we going to distinguish between medicine and computer science?
Most likely, we won't be able to distinguish. Computers, at some point, will be biological. At that point, storage is not really an issue. Neither is processing speed. One challenge might be powering this devices since a normal 110 connection will not suffice.
We are going to see the death of specialization. With it all being democratized, AI will take over many of those fields. Thus, people or companies who specialize in something most likely will be replaced. How many industries are ripe to fall prey to this? While the legal profession is not going away, we could be seeing the end to real estate attorneys. Something as specialized as that is going to see more penetration from automation.
Digitization makes it a lot easier to span across many industries. This is going to be an important criteria to consider going forward. Companies or individuals who view the world in terms of specific industries are most likely going to struggle.
It is the ones that realize we are in "all of them" that are going to excel.
---
If you found this article informative, please give an upvote and resteem.