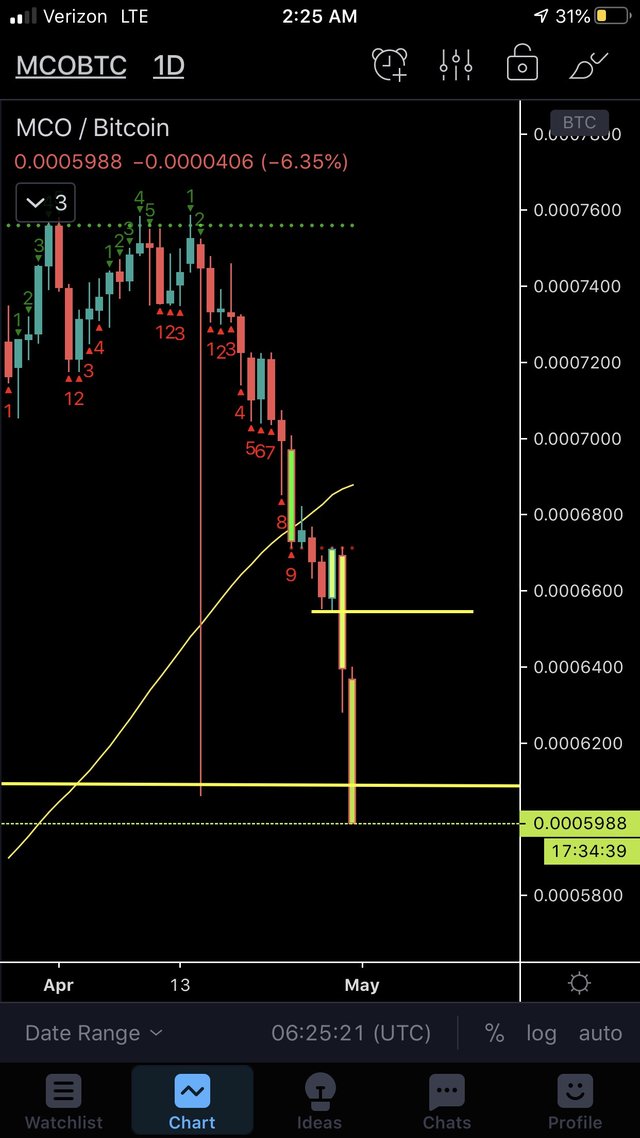 DAILY CHART MCO/BTC ENTERS OVERSOLD TERRITORY! WATCHING CLOSELY FOR A REBOUND!🚨🚨🚨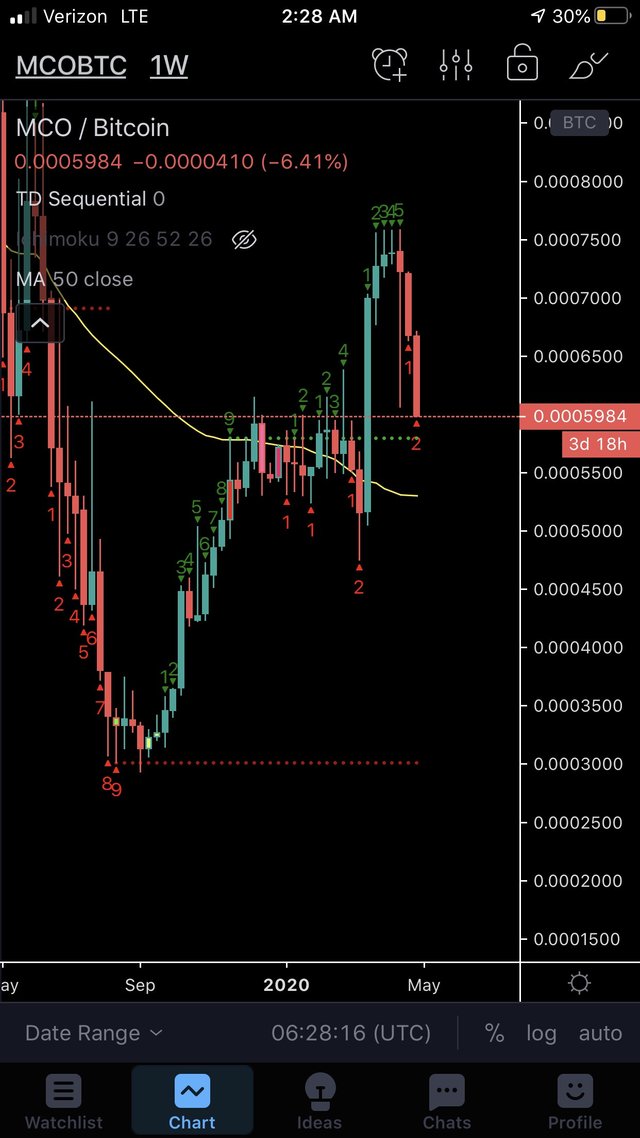 WEEKLY CHART BEARISH FOR NOW.
MCO has a great team and awesome project! They offer an easy to use crypto wallet on IOS. Each wallet comes with a VISA card so you can spend your crypto's.

#1 AREA TO WATCH FOR A TURN WOULD BE FIB .618 @ 5800SATS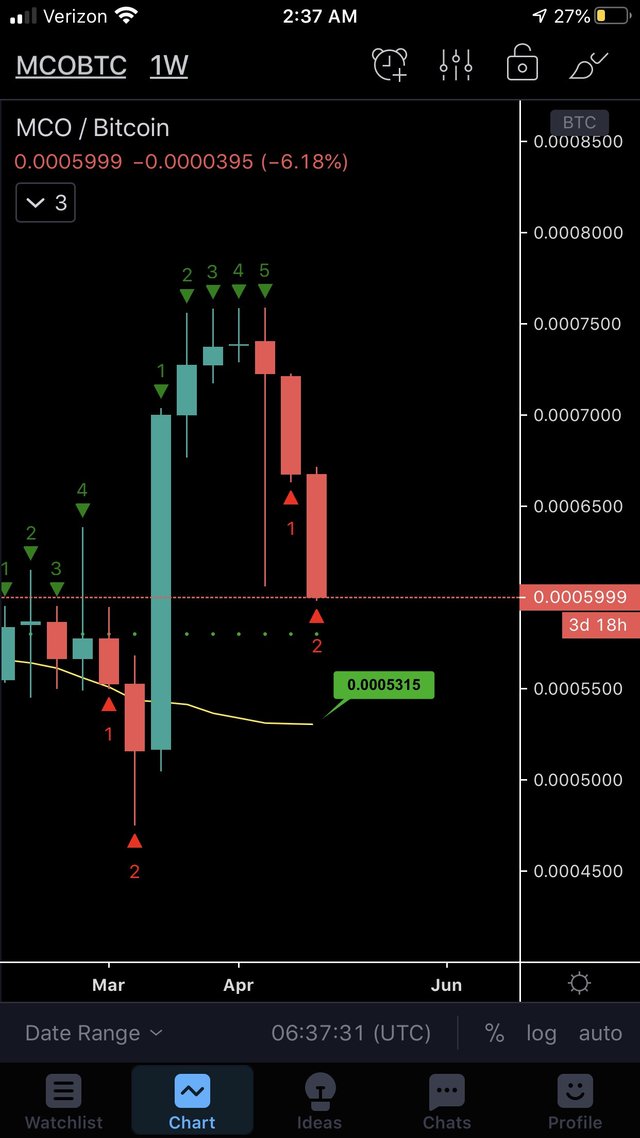 #2 AREA TO WATCH IS THE 50 DAY ON WEEKLY CHART!
This crypto is going to do a MOONSHOT over 12-24 MONTHS.....what if I said fundamentals could make it worth $500 over 5 years! 🤦‍♂️😳🐳