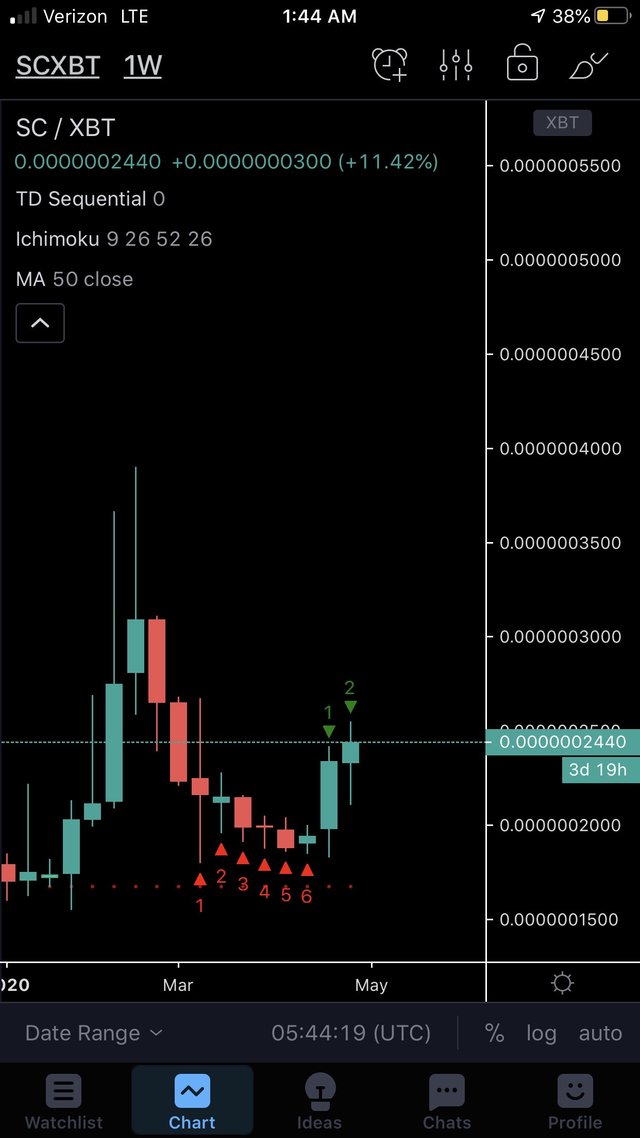 WEEKLY GREEN 2 TRADING ABOVE GREEN 1

DAILY GREEN 6 ABOVE GREEN 5 into DARK CLOUDS but, BEAUTIFUL CHART STRUCTURE!!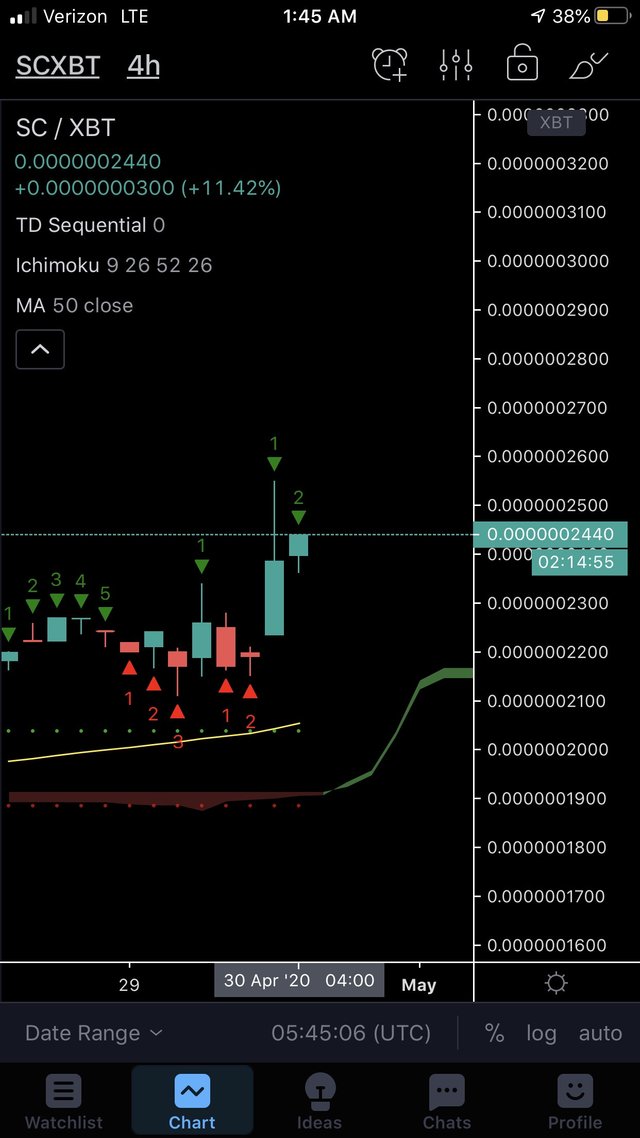 H4 GETTING READY TO GO GREEN 2 ABOVE GREEN 1
SC/BTC Is a highly speculative cryptocurrency that has a tiny market cap. You only need to put a small amount of money in to potential make a lot. Do your own research entertainment purposes only. I'm building a position now!!