I love Toxic Bullion! 2.9 OTZ Pour #2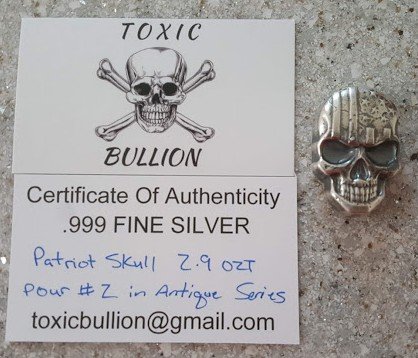 When I decided to pick up some more silver, I decided to go a different route. I have for a while always bought at the lowest price I could, but Man, just take a look at that pour! This thing is quality, start to finish. Great design, and I LOVE some Antique finish on silver. It really makes the details stand out and pull you in. These designs are really made to be antiqued in my mind, and Toxic does it right!!!
Lets take a few more looks at this Chunky Piece!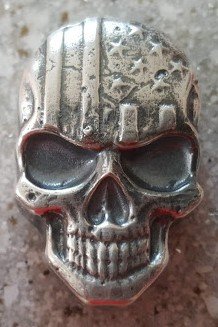 I don't know about you, but man does that just look good. The black really pulls out the right details and give it more charater.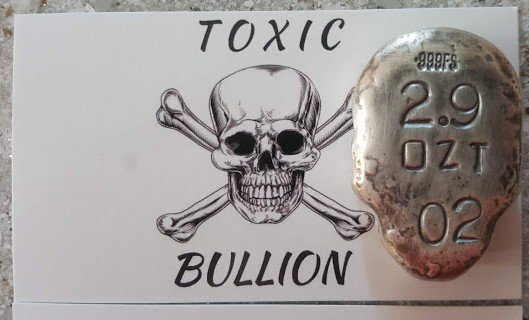 Its looking great, and feels even better in hand. It's a good size, chunky, and looks great. I am so happy I got some silver that I love. While stacking at low premiums is always a solid plan, I have a feeling I will be buying a decent amount of Toxic the rest of 2020 and beyond. It is just too good not to own!
~senstless