We are back with the last chapter in the story where we teamed up with community leaders to provide 60 meals for another group of health care heroes at Greenwood Court long term care facility: Operation Greenwood
Today, we shine a spotlight on even more spirited contributors who made it happen!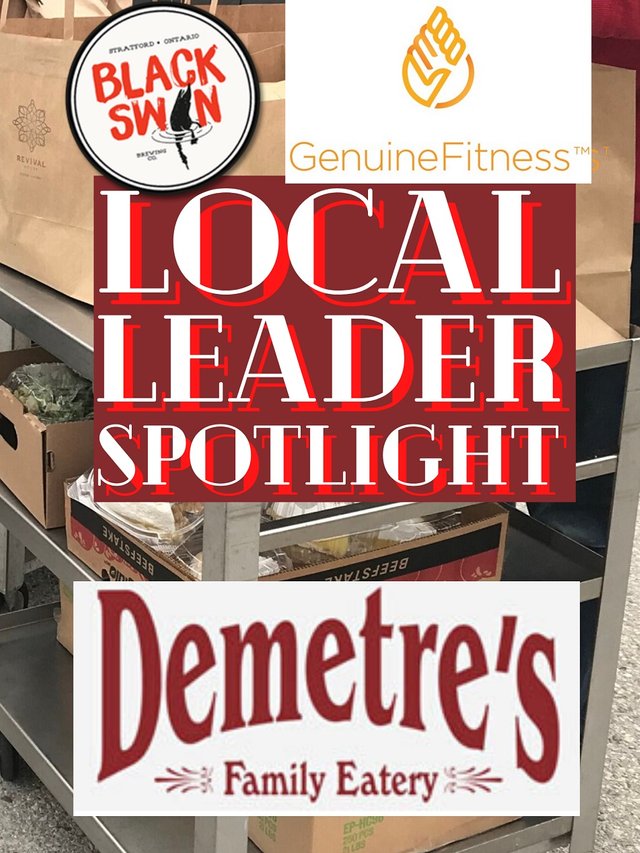 Uniting with all of these community leaders in an effort to brighten the day of a whole team of Greenwood's passionate professionals was gratifying to say the least. We enjoy hitting multiple targets with one projectile so enabling local businesses to step up AND helping the embattled restaurants made this the perfect initiative. Our small town is extra special in this regard because of the richness we have in local cuisine, and many leaders are determined to become active and engaged so that we can preserve these definitive local icons.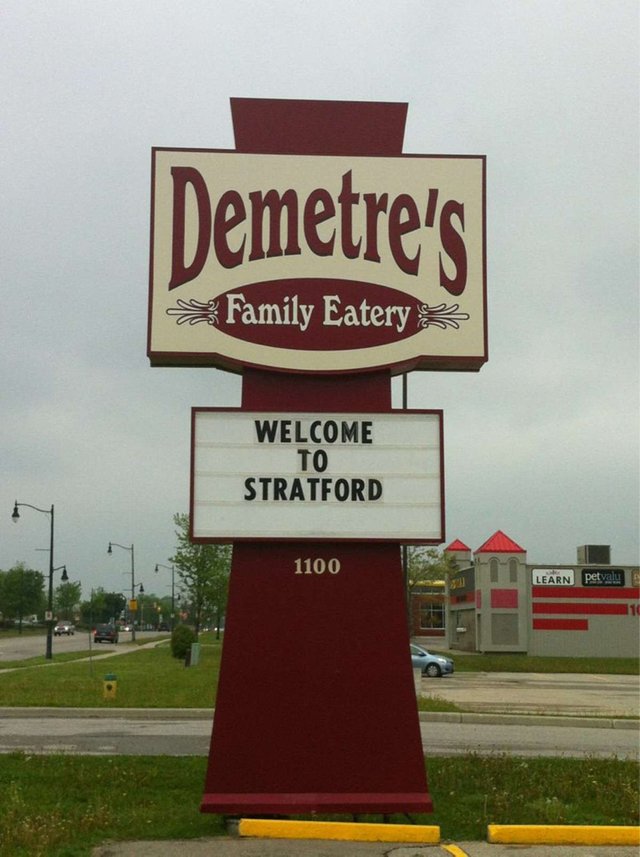 The Demetre's Family Eatery https://www.demetresfamilyeatery.com/ sign at the edge of town has let people know that they have arrived in Stratford for almost 25 years. Like many towns, we have that place that is family friendly, timeless, and affordable while striving for excellence. You know experience is paramount when their mission statement is "Enter as a patron, leave as a friend." Leah came on board, through our powerful partner Tracy from https://www.whatshappeningstratford.ca, despite recently changing all operation to take-out and still feeling through the new process. As an exciting bonus, they provided even more delicious 3-course lasagna meals than promised, and extra servings of lemon meringue pie because you can always have more dessert!
It is inspiring to see well-established restaurants like Demetre's rethinking a tried and true dining room focus and relaunching the service as a safe and delicious take-out option you can just imagine after watching this video...
https://www.demetresfamilyeatery.com/videos/demetresfamilyeatery.mp4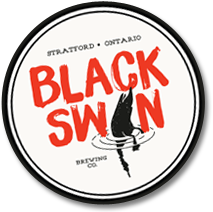 We inherited a great relationship with https://blackswanbrewing.ca/ from our recent affiliation with @zekepickleman and used that leverage to include them in a few parts of this initiative. You can check out the finer details from his post yesterday https://hive.blog/beersaturday/@zekepickleman/of-beer-volunteering-and-community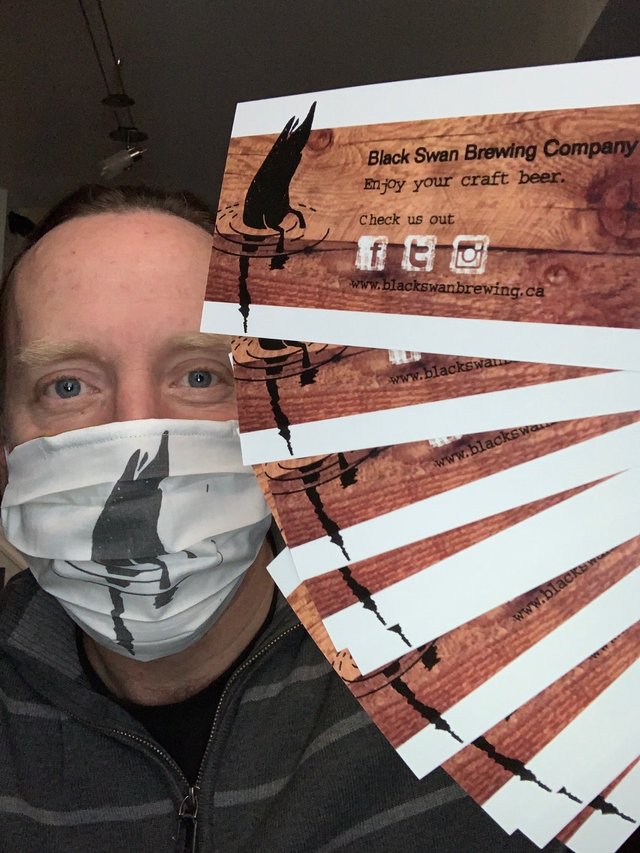 Not only did the Black Swan team jump in to purchase many of the meals in staunch support of their restaurant partners, they also sprung the owner from his beer delivery duties help out in person. Ryan collected well over a dozen gourmet meals from https://revival.house, donned his trendy branded mask, and helped us with the delivery.
Please support and engage with your local breweries. If they are anywhere as genuine and dedicated as Ryan and Black Swan Brewing, you have a gem in your community as well.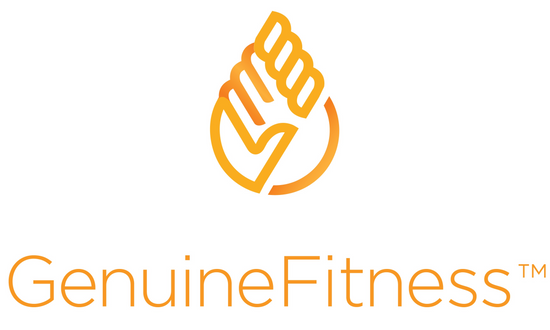 Speaking of genuine and Ryan, the powerful silent partner behind this project is Genuine Fitness https://www.genuinefitness.ca/ Not only do we owe this local transformation facility for generously purchasing some of the meals for our front line healthcare workers, we wouldn't exist as a company without the Town Crier Marketing founding partner Ryan Livingston who also owns and operates Genuine Fitness. That is a story in and of itself we should take the time to tell. First, we have to refine the working title which reads "How do you survive and thrive as an independent small business in a town overcrowded with corporate competition?" The answer is Digital Marketing and we exist to use the advanced tactics learned in the cut-throat gym business to help all of our small businesses.
Thank you Ryan and Genuine Fitness for all your contributions! We both have some transformation to inspire!

Wrapping up this amazing story, here is an exhaustive list of people and companies who united to provide these 60 + meals for our front line workers.
We have a few more projects in the chamber and won't stop doing this till well after it is no longer needed. Perhaps even forever. It was our pleasure to be able to come together and deliver a little tasty sunshine to the day of a healthcare worker and we are here to help in any way we can. It has inspired us to volunteer more. Work harder. Be a part of the solution. Do our small part in helping the community unite and get through this.

STAY TUNED for more community leadership spotlights and crisis victories!

It is difficult to put into words how fulfilling it is to play a small part in supporting community heroes. All we can do is be thankful for being involved and hope it inspires you to get active in your community when it needs you the most.
Sincerely, contact us at [email protected], https://towncriermarketing.ca or at https://www.facebook.com/towncriermarketingcanada/ if we can help you do something like this for your community. Our pleasure.
Thank you for your business support, following our story and sharing in those we tell of our clients. Feel free to create a blog for your business https://signup.hive.io/ and ask us how to leverage it towards success.