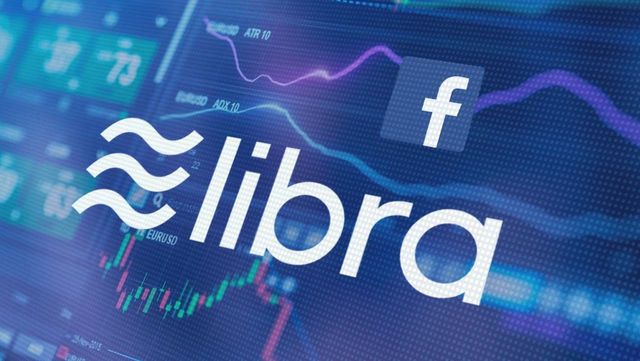 Source
Kevin Weil, an executive at Facebook, said the Libra project is going to take decades to roll out. Even though it is slated to come online in 2020, Weil believes it will take decades for the currency to be fully ready.
As vice president of product at Facebook's Calibra digital wallet unit, Weil explained that while the currency itself may be ready relatively soon, the wallet system that's backing it up will take much longer. He comments that the system is quite complicated, and executives want to make sure they have everything right before Libra can reach its full potential and attain the global status they foresee.
He states:
This is not going to be a thing that spreads like a social network. This is going to be the work not of years but of decades, and it's worth making.
https://www.livebitcoinnews.com/kevin-weil-it-will-take-decades-to-roll-out-libra/
To me, this entire project has the potential to destroy the present banking system. While this might be a good thing, that is not to say that the Libra project would be any better. This token is far from money for and by the people. Instead, it is meant to control and manipulate what people can do.
This pronouncement strikes me as a bit odd. My sense this is a way to try and get the regulators to back off. Facebook and its partners faced a great deal of backlash globally from the established powers. Even the United States Congress got into the act which is a bit of surprise since they are usually very late to a technological party.
That said, this ploy could work. I find it unbelievable that a wallet system could take decades to roll out. Certainly, there will be a MVP long before then. Also, most are going to need simple features such as send, store, and receive. Other aspects of the platform might take some time, but I really don't buy into the "decades" idea.
Nevertheless, this is good for decentralized cryptocurrencies. I believe Libra is nothing more than a farce meant to change who is doing the enslaving. Nonetheless, this option is not much better than the fiat masters we presently have.
Regardless of the amount of time it does take, each day the decentralized systems are getting stronger. We are seeing more tokens distributed with newer projects always coming online. As the foundation of this new system goes into place, the wall is only getting wider in addition to being deeper.
I am a bit believer in the power of exponential adoption. Each step brings us closer to when that day hits.
Libra could cause some serious problems because of people not knowing what it truly is. While many are not concerned about surveillance and privacy, they are going to learn exactly how important it is when more powerful technologies become a daily part of our lives.
Decentralized systems are our best defense. This is something I am thoroughly convinced of. Failure to put the power of these technologies in people's hands will create a dystopian future.
Fortunately, there are many projects working on this exact subject. We are all a part of defining tomorrow. The only question is are we helping to move away from the dystopia, or towards it?
---
If you found this article informative, please give an upvote and resteem.