Yesterday, Lifestyle tribe was launched. It has been fascinating watching how quickly the Lifestyle tokens and Lifestyle miners are selling quickly.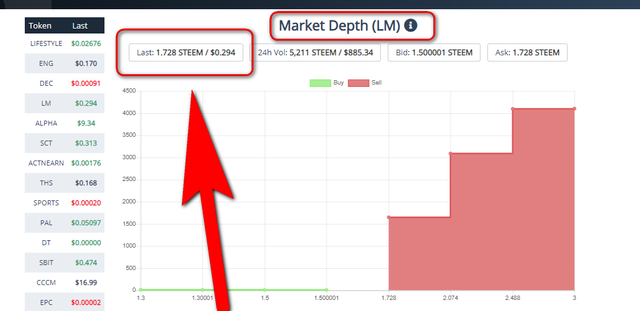 Miners are tokens where you earn Lifestyle tokens passively
40% of the inflation pool goes to the miners and there are 75 winning miners each hour.
Any miners not sold within the next 7 days will be burned permanently
After 7 days, the only way to get Lifestyle miners is in the open market from other users.
This miners investment is certainly different from the other tribes miners.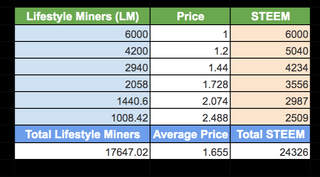 According to the chart, it has now gone to the 4th Section with only 2058 LM to be sold.
I was not lucky enough to get in when it was selling at 1 Steem / LM.
I only got in at 1.44 Steem/ LM.
So I bought only 200 LM with 288 STEEM.
If you want to get in for the LM, before it gets up to 2.44 Steem/LM. By that time, there will be 1008.42 LM available which I believe most people will end up getting it at that price.
Rosa
@rosatravels
---
---
Thank you for reading this post! If you like the post, please upvote, resteem and comment.
谢谢你的阅读!希望你喜欢。如果你喜欢我的分享, 请点赞并跟随我。