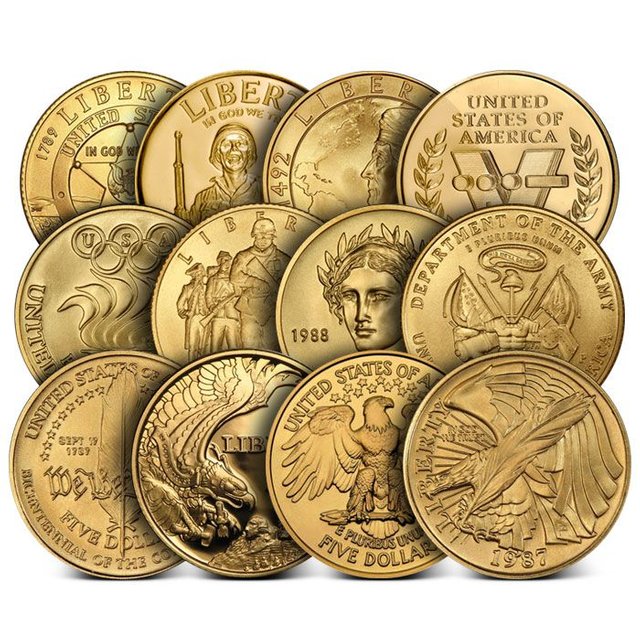 I did my first real P/D and sent hive and hive-denominated investments off platform, converted to BTC and bought the above!
I had sunk a lot of money into Steem(it) in 2017-2020 and it basically kept dropping. BUT, thanks to the wizardry of @spinvest I was able to get back to nearly an even level (in fact the SPI portion was in profit) and with a few other Hive-Engine proceeds, I scored these babies. (pic for illustration purposes only, mine arrive Monday or Tuesday) $5 US Commemorative Gold Coins. Nearly 1/4 ozT Pure Gold contained in each coin, the balance is 5.33% copper and 3% Silver. BU coins in capsules, and the BTC price is only 1% above the cash price. PayPal (😝) and credit cards pay a lot more. My first real cash-out and I made it COUNT.
I remember when STEEM was a Top 30 coin, (#28 iirc?) and now it's about #130, hive is close to that. Bad trend, and in fact, Hive has lost around 40% since I cashed, but SPI keeps right on chugging along! People really need to look at spreading their wings, SPI, Brovest, LEO, and the new EDS tokens all are doing pretty well despite the Hive collapse. I'm just glad that after 3 years of beating my brains out, that I have something to show for it. This is a YUGE SOMETHING!
If you are not into SPI, EDS, LEO or the like, I would urge you to get into something that has a wider exposure than just "HIVE" or "STEEM". Hive is a good starter for a dedicated blogger, but an investment oriented "occasional writer" like myself, well, it just does not do. ALL my first year Steem buys were WAY OVER current prices. Like an average of over $1 🤦‍♂️ I bought enough steem to make Dolphin in 235 days and the majority of my purchases were around 90 cents. SPI SAVED MY ARSE!! But I did average down a LOT when I was buying SPI tokens.
DON'T LET THE WHALES AND SOME WITNESSES CASH OUT ALL THE VALUE, MAKE SURE YOU GET YOURS, TOO!
SPI is over HALF "off platform" investments, all of which hold their value relative to Hive and Fiat Very WELL. LEO is also going the ERC20 "WRAP" tokens avenue, the gains are not mooning YET, but there have been immediate gains and the LEO price is way above Hive price now. Just a few months ago it was like 3 CENTS! Now it was 26 Cents TODAY. People in HIVE (non-WITNESSES, non-WHALES) are making awesome moves, and they need your Hive to make it happen. Or H-E tokens! I know there are some other good projects, I am just speaking of the ones I know.
PEACE, OUT!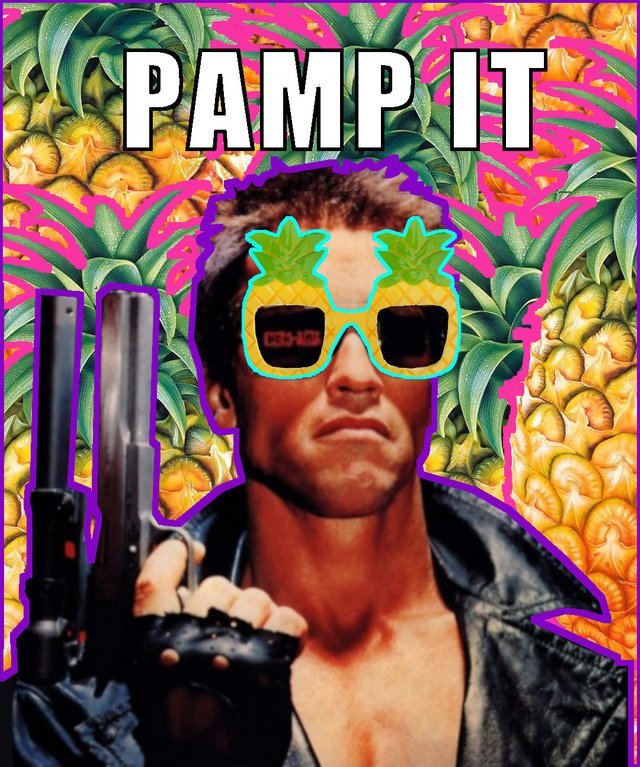 image credits: SDBullion.com and @sunita2990 (PAMP-Chick) 🤣🤗