The fiat money experiment has run its course and outlived its utility and the worlds citizens are looking for something new, some of us are looking to the future with the help of blockchain and cryptocurrency. At the same time, others are looking back at moving onto a gold standard. Both methods have their benefits and could help stabilise world trade and reduce the mismanagement of monetary policy and the economic vandalism we see today.
Governments are starting to take note that the free market is trying to provide a superior product and store of value when compared to their printed out of thin air money.
They realise that if more people store their value and purchasing power in something, they have no control over that means less ability to tax the consumer.

It means less control over the consumer.

It means less spending on frivolous purchases because you want to get more value back than the fiat money loses every year.
Finding a store of value
Smart consumers know they cannot leave their value in fiat, and some are diversifying into precious metals and cryptocurrency. Cryptocurrency, however, is still unproven and wildly volatile for someone to be willing to risk their life savings which make precious metals a more attractive option for evading inflation. As gold continues to make all-time highs against most of the worlds fiar currencies people are flocking to get their hands on some.
The issue with gold is not easy to store; it's risky to save personally, requires insurance and a third party to hold it for you. Even then it's still better in many cases than having fiat having those risks but being able to store your value against diminishing returns in fiat.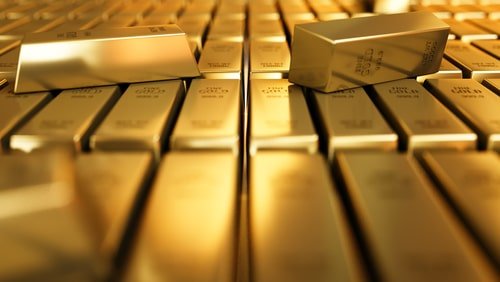 Image path - kitco.com
Registration could turn into confiscation
As a result of this new gold rush, we see value leaving fiat, and with fewer people wanting to hold their currency, the value of it decreases. Governments are starting to wake up and trying to prepare for the gold movement with a gold registry..
Germans are now rushing to buy gold before this registration process comes into practice and strips them of more freedoms. After the new legislation takes effect, reports from German media state that purchases of the precious metal over €2,000 will now require customer identification for buyers, including criminal background checks for businesses.
While it is masqueraded as a way to protect the consumer, this gold registry is a precursor to possible confiscation! Why would the government need to know which citizens have gold, their details, and how much gold they own? It doesn't seem as if this is valuable information unless they're looking to fill their coffers with your gold eventually.
If these registries start to become popular among other nations, we could see capital move away from precious metals to something less regulated like cryptocurrency. Could governments actually be giving cryptocurrency the additional fuel it needs to grow with this move to sanction gold purchases?
The bigger, the better
Governments have no profit motive, so they have no incentive to provide a better service or help the people it governs. In a free market, consumers have the choice to exchange their money for services, under the government you are legally mandated to do as they say which is usually giving up rights or purchasing power or be fined or thrown in jail.
Governments only motivation is to get bigger, for those within government to persue their self-interest they need more power. The more control they have, the more tax they can extract, the more of the nation's productivity they can strip bare.
Let's connect
If you liked this post sprinkle it with an upvote or esteem and if you don't already, consider following me @chekohler


---
| Buy & sell STEEM | Donate LikeCoin For Free | Earn Interest On Crypto |
| --- | --- | --- |
| | | |