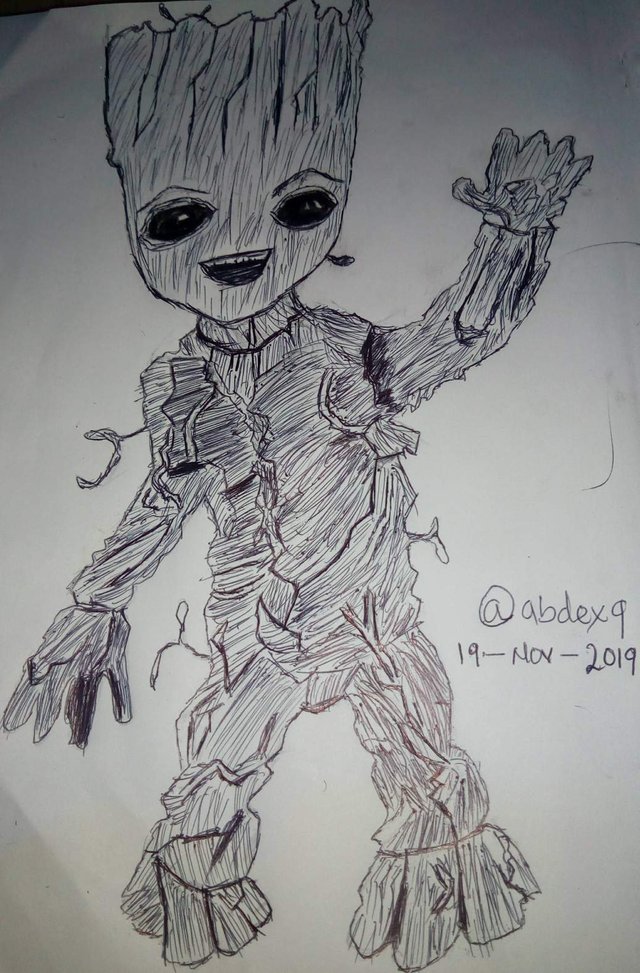 Hi guys. I was watching guardians of the galaxy 2 again this morning and decided to draw one of characters. Produced by Kevin Feige and the production company being Marvel studios... Yep!!! Baby groot came to mind. This character was casted by Vin Diesel. One of my favorite actors.
So I started the sketch using an HB pencil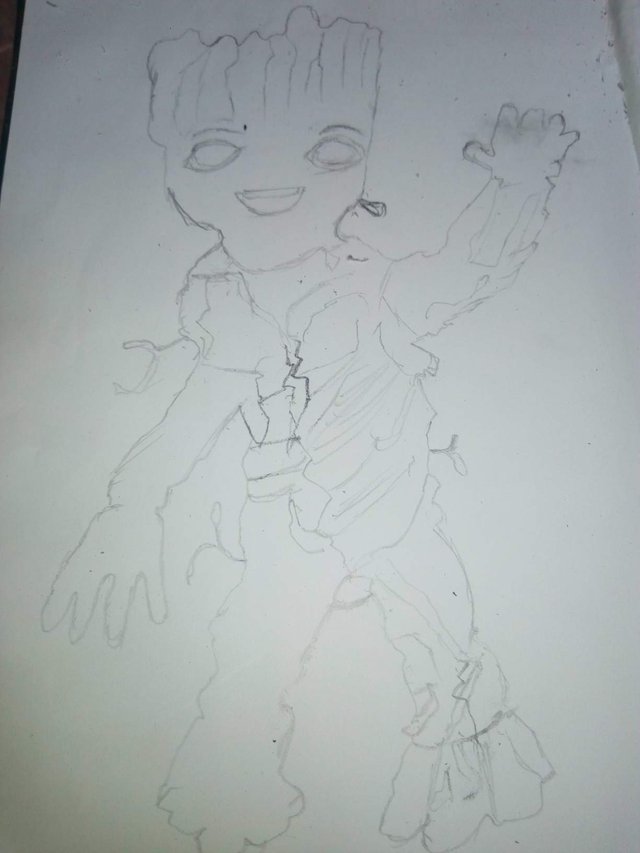 Then I used a black pen to retrace the sketch and shaded the eyes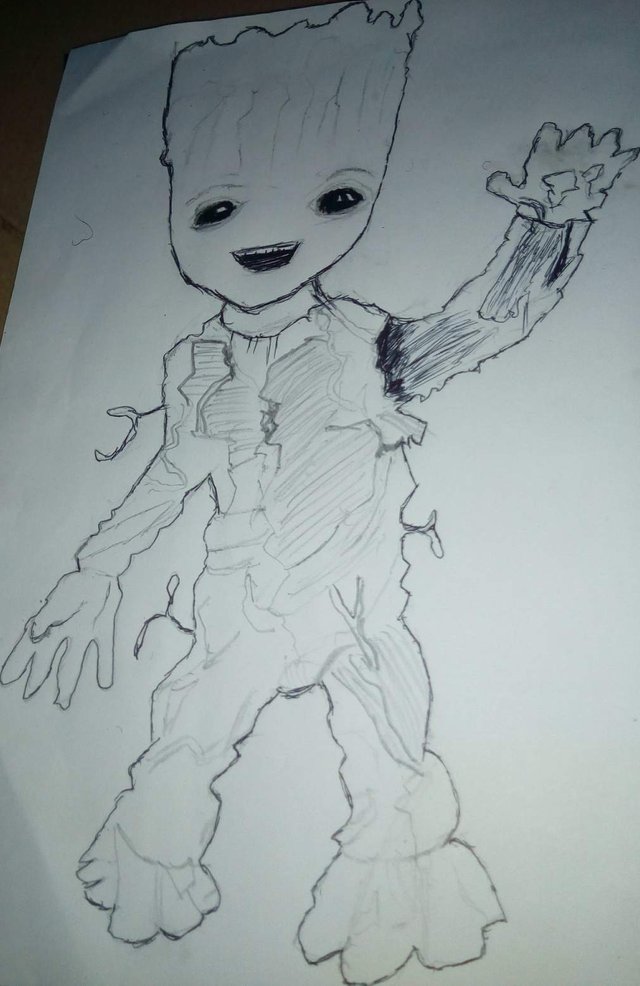 😉😘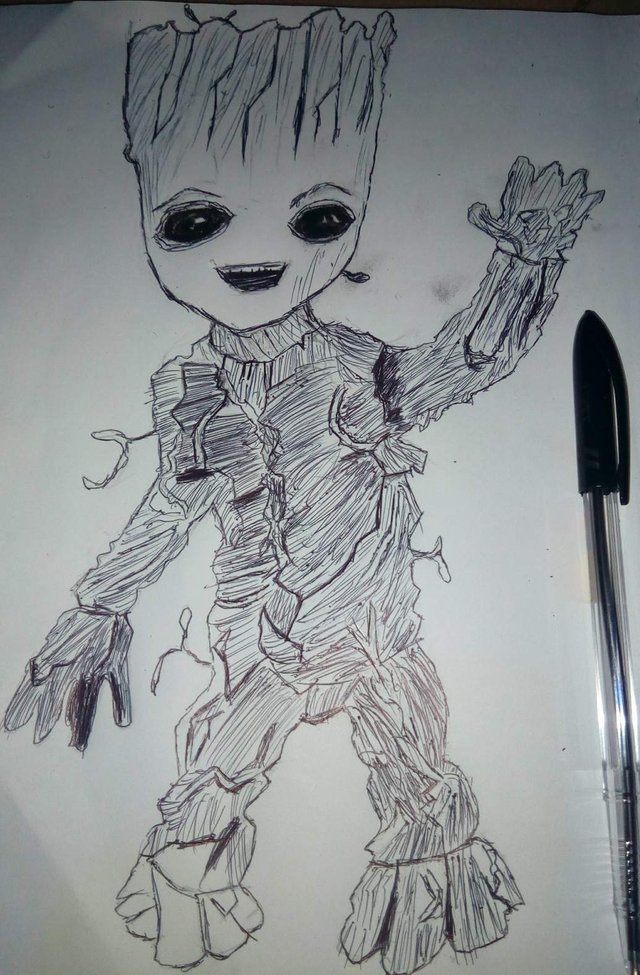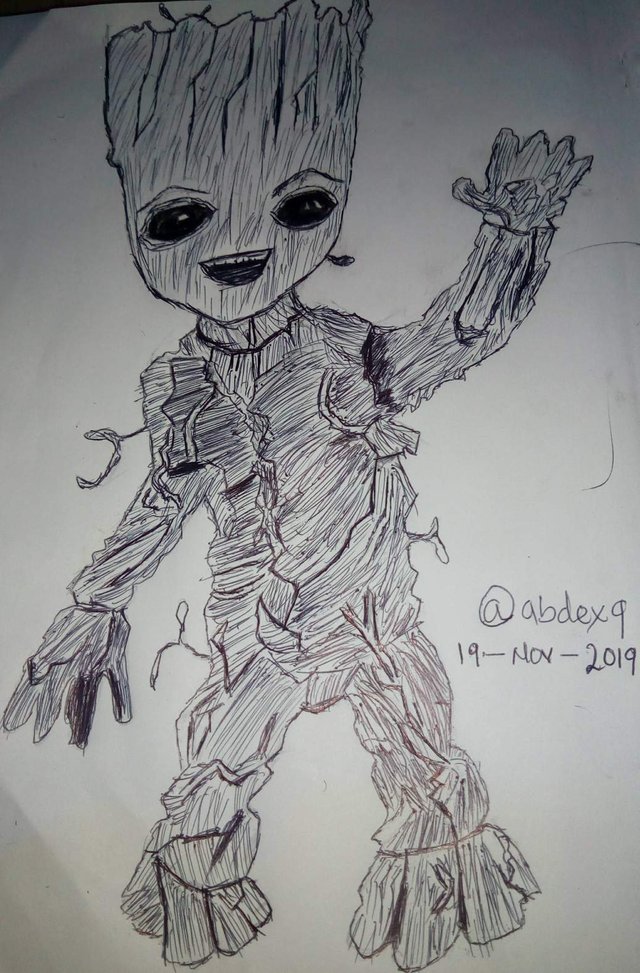 Pheeeww. It took me just 3hours to finish this.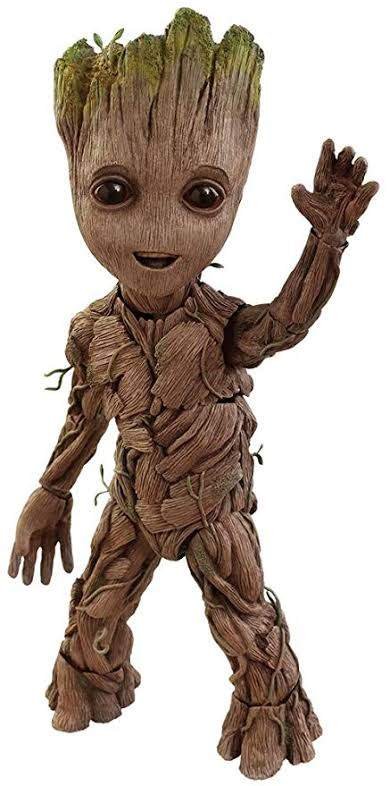 Image source :https://www.google.com.ng/search?q=groot&prmd=ivn&source=lnms&tbm=isch&sa=X&ved=2ahUKEwi5-rjnxvblAhUvUxUIHUSHBQsQ_AUoAXoECA0QAQ&biw=360&bih=472#imgrc=hlPcpg9saGo88M
Have a wonderful week. See you next time. Ciao✌😍