https://twitter.com/SenSanders/status/1206237969792864257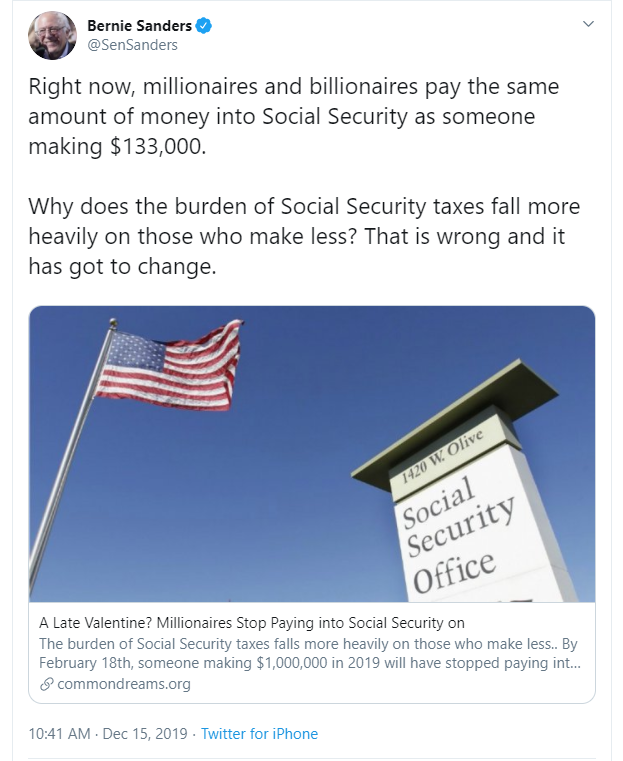 Right now, millionaires and billionaires pay the same amount of money into Social Security as someone making $133,000.

Why does the burden of Social Security taxes fall more heavily on those who make less? That is wrong and it has got to change.
Not gonna lie, I kinda love being right. It's probably a personality flaw. Nonetheless, I wrote an article about this very idea as the Next Great Tax Hike back on May 4, 2019:
https://steempeak.com/taxes/@nealmcspadden/the-next-great-tax-hike
Essentially, if you remove the cap on Social Security taxes you can buy another few years for the broke system of Social Security. So that's going to be a part of the move to "save the system."
Of course, there is no saving the system in the long run as the way it is structured is not actuarily sound. But by cutting benefits, increasing taxes (either direct or through inflation), then you can stretch out the pain.
Investment implications of this could be noticeable as the high earners will have about 13% less wage income from the tax, and that will likely shift compensation packages.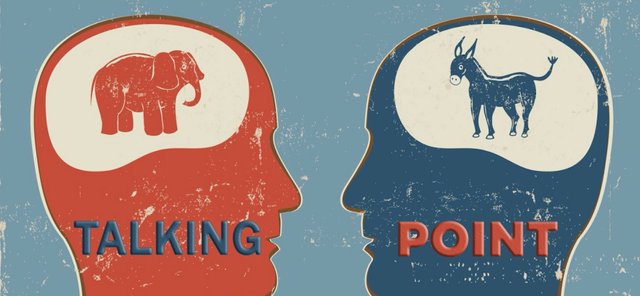 Are you here visiting from reddit or twitter and need a talkingpoint.co account?

DM me on twitter


DM me on reddit
I'll get you set up with a free account