---
Monsters break the bank again, and season's dividents just in!
Yup, I did it again. I went and broke the bank buying steemmonsters goods, maybe not as much as last year but still, I wasn't cheap for the first time in a while.

I even extensively considered liquidating a few Eng tokens, but ultimately decided against it. But, depending on the depends, I might have to in the near future.


SM Breaks the Bank:
How:


30 + steem I spent on buying the mid tier legendary potion, and burnt all my DECs(was literally left 0.something DECs at the time) in order to purchase 6 untamed packs during the pre-sale. The fact that those packs will remain sealed until the pre-sale is over is kind of eating at me though.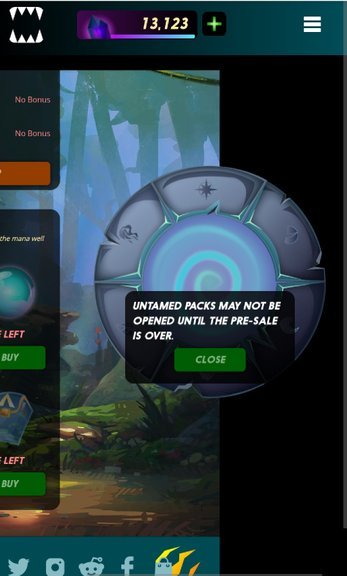 ---
The smart move would probably have been not to spend so much steem on 1 project, specially at current prices. But then again, it would have been the smart move last year too, I didn't make it, I was heavily rewarded! So now it's round 2, planning on getting a few more packs or cards as time goes on.


Worth it?:


If history is any indication, steem's price still has a way down to go, and sm cards have just started going up. Hopefully I'm right, hopefully I'll get to sell a legendary at a price that would significantly increase my sp. Yes, I'm lowkey hoping that legendary potion will help with that, though if history is any indication, it won't.

Regardless, in my opinion it will be so worth it!


Season's Dividents: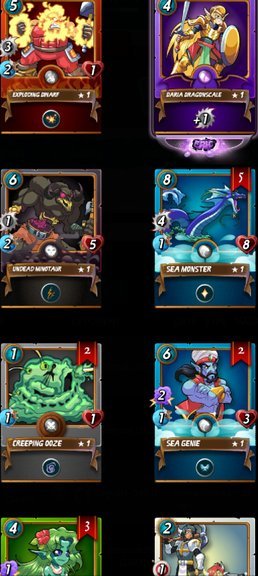 ---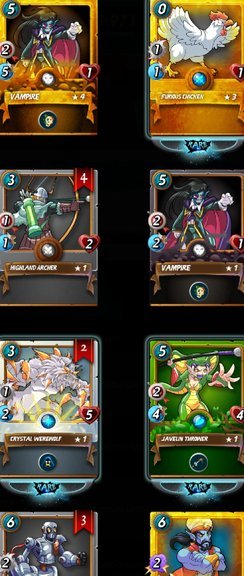 ---
No legendary but, this is for sure the best rewards I've gotten in plenty seasons. 3 goldies and 1 epic, and a Dragonscale at that! An epic pull if I do so say myself, here's to next season's rewards being even more lucrative!

But enough about me, unfortunately. What did you get as your season's dividents, and are taking part in the kickstarter/pre-sale?

---
Thanks @flauwy, for pointing me to these amazing splinterlands graphics(to his dividers too), and to the @steemmonsters team for creating them. I own no rights to them but am the owner of the screenshots in this article.

---
PEACE!!

---