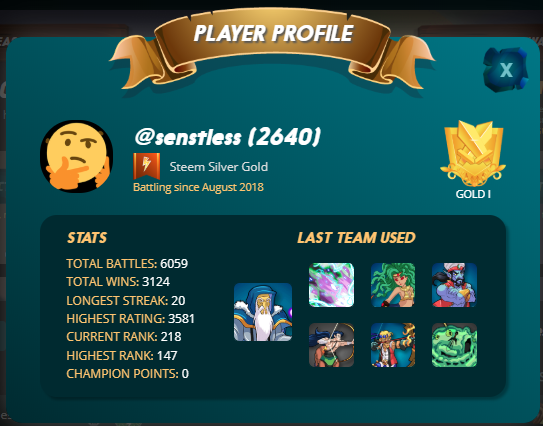 Another Season Ended - another fruitful experience.
Lets take a look at the rewards for this season.
4 Gold Foil Cards: Sea Monster, Exploding Dwarf, creeping Ooze and javelin Thrower
3 Legendary Cards: Sacred Unicorn, and two Black Dragon.
Not quite as good as last season - so I expect my return to be a bit lower. Not to mention there were several days I barely got the daily quest in - no way I maximized my DEC earnings.
My reward Card Summary from Daily and Season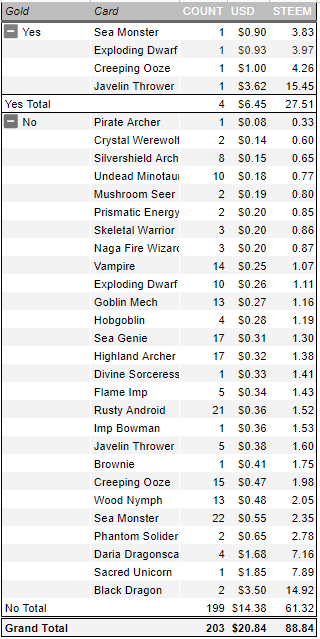 Total return of just shy of $21 in cards and about 89 STEEM. Pretty good for 15 days. If one was to just sell it all, that's is 180 STEEM a month. Just over 2k STEEM a year... That's half my SP that I have paid so much for over the past 2 years!
What about DEC?
Bought two ORBS for 5k
12,245 DEC left at the end of the season
Total of 17,245 DEC
At todays rate that is ~83 STEEM.
Wait, 263 STEEM last season.
That's right - I made the equivalent of 283 STEEM over a 15 day period!
+89 STEEM + 83 STEEM = 172 STEEM for the season!
344 STEEM a month
4128 STEEM a year!!!!
You can not ignore opportunists like this!
I could double my SP in a year.... just by playing this game. Lets not mention all the tokens and blog rewards you can earn by posting your progress. It has never been easier to get into STEEM and build your influence.
Lets look at the last two seasons to compare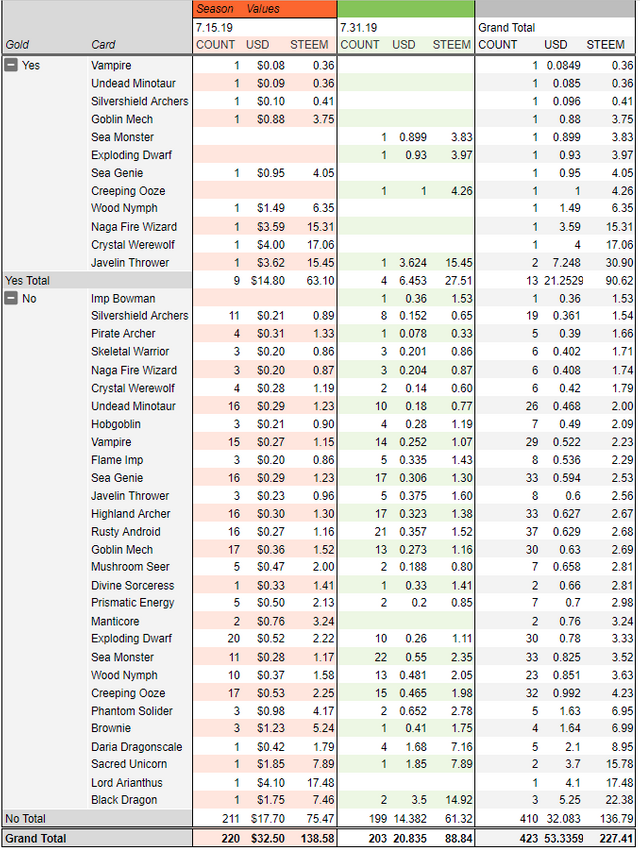 227 STEEM
15K DEC + 17,245 DEC= 32K DEC
32,245 DC = 155 STEEM!
227+155 = 382 STEEM last month!
4584 STEEM Annual Return!
Don't waste this oppertunity and get out there and get to work
All this without a Guild = Or Potions. Just basic game play and a decent deck! Get to work!
Game on!! ~Senstless~