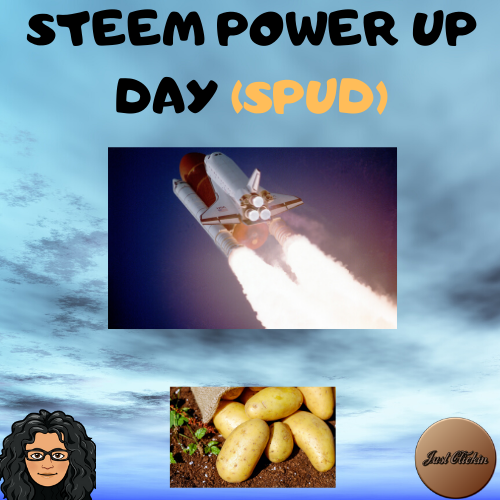 @streetstyle
Steemians, To Your STEEM POWER UP Battle Positions, SPUD XI is INCOMING! [steem] [blockchain] [community]


I participated in my first ever SPUD last month. I placed 7th overall. Not bad for a 1st timer. Although I didn't win one of the top prizes, it was still a good exercise for me.
Today's March 1st. I powered up. Now for my proofs.

I made a simple table to show my beginning balances on 3/1/2020:
| | STEEM | SP |
| --- | --- | --- |
| Beginning Balance | 73.228 | 877.868 |
| Rewards Claimed | +0.000 | +0.000 |
| New Balance | <73.228> | <877.868> |
| Powered Up | -73.228 | +73.228 |
| Current Balance | 0 | 951.096 |

First I captured a screenshot of my Wallet before I started my transaction.



I powered up my Steem. Capturing this step in a screenprint is important. Below are the steps and proofs for my power up.


---


Below is a screenshot of my current balances after powering up. Looks like I gained a 0.002 SP increase from my calculation. Don't know what happened there. Well, my Wallet didn't refuse it, so it's all good!




Whether I'll place, I won't know yet. I didn't have much Steem this month. If I do, that will be one step closer to realizing my desire to start helping small redfish accounts. If not, then I hope to be able to participate again.
Thanks @streetstyle for the opportunity to join in this worthwhile venture.

Thanks,
@justclickindiva
Happy rest of the week everyone with whatever your endeavors.
---
SOURCES:
a) JustClickin's personalized PHC signature created by and purchased from PHC.
b) SPUD Logo created at Canva by @justclickindiva
c) Unless otherwise noted, all photos taken by me with my (i) Samsung Galaxy 10" Tablet, (ii) Samsung Phone, & (iii) FUJI FinePix S3380 - 14 Mega Pixels Digital Camera
d) Purple Butterfly part of purchased set of Spiritual Clip Art for my Personal Use
e) Separator Lines Free ClipArt Belt from Public Domain Vectors & ShadedLine from ClipArt-Library
f) All Tribe logos used with permission of Tribe Discord Channel admins.





I SUPPORT THE FOLLOWING GROUPS: