CONTROL Token
(Control Alt Delete Token - Full name)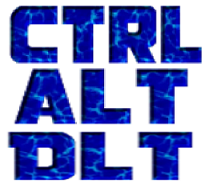 ---
Investors
If you have invested into CONTROL, just let me know and I will add you to my voting list.
Please, be sure to let me know you've invested!
As I grow, so will the benefit you get from me voting for you.
Here is the initial post, so you're aware plans for the future of CONTROL.
---
First piece of the puzzle
I didn't want to leave the functionality of CONTROL a complete mystery in the beginning, so I will share a bit with you.
The first purpose for CONTROL that I will share with you, is that it will be accepted as a way to advertise on the website.
This means that you will need CONTROL to be able to advertise.
(The website, https://JustCrypto.io, is being developed as you read this.)
(There is currently only an Under Development page up.)
After release, I will be looking at the site's traffic stats and basing how much it will cost on that.
I will also consider the supply and circulation of CONTROL in that algorithm.
I will be fair and reasonable with the pricing.
I will not make advertising for the website ridiculous, even if it sees high traffic in the future.
Part of CONTROL is control over stability.
When you negate greed, it gives an equal chance for everyone to share their ideas/business ventures through advertising. This can be powerful for the smaller users! :)
The difference between advertising with me as opposed to others, is that you do not share the space with other advertisements. Your advertisement will be persistent on the page you have paid CONTROL to advertise on. There will obviously also be different prices for different pages, based on usage/etc. There will also be a limit of 1 advertisement per person, to ensure that more people can use the space.
---
Transparency
I think it's important to know what the funds being put into a token are doing.
I will be transferring some of the initial STEEM raised from token sales, to power up with.
I will power up around 8 STEEM today.
(Do not forget to let me know if you've invested into CONTROL! You will miss out on votes!)
I have also purchased CONTROL in the total amount of 64 now, for myself.
I am only buying what I think is fair or a bit less than what is fair, to leave more of the supply for others and to ensure that the funds raised from initial token sales are preserved for future projects.
I have also purchased 40 weedcash and will be purchasing some LEO as well as PAL, so if you'd like to also gain benefit from that stake, you have yet another reason to be sure to let me know you've invested so that I can vote for you!
I will never lie about what I am doing with funds, I believe that by being open and honest, people will respect that more.
I may not make all of the best decisions, but that is for you to decide.
Keep in mind, I am the one actively designing the website right now, also.
That means I am investing my time and effort into this project.
:)
Thank you for taking a minute to read about CONTROL!
Looking forward to a bright future!