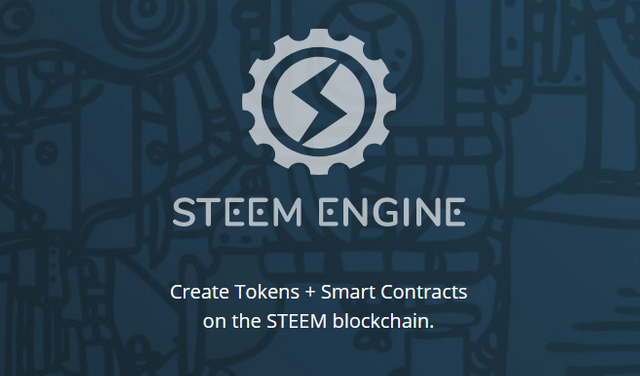 ---
A couple of days ago, I was checking out some of the different tokens on Steem Engine and I noticed that you could actually buy tokens for EpicDice. Now, I already knew that EpicDice tokens allow you to basically earn Steem, depending on how much profit EpicDice makes, but what I didn't know was that you could buy those tokens quite cheaply on Steem Engine.
So, I bought myself around 1.5 million EPC tokens on Steem Engine for an average price of around 0.00009 Steem/EPC. In total that cost me around 135 Steem.
Now, I've been receiving dividends of up to 2.2 Steem in a single day!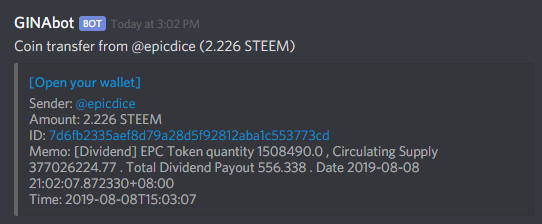 ---
That's not the best part though, the price of those EPC tokens has also been going up! Currently they're worth a whopping 0.00011 to 0.00012 Steem/EPC. There's no staking or anything, you just keep these tokens in your account and you will receive dividends as long as EpicDice is making profit.
Just take a look at the following graph, to see how much demand there is for these tokens. Barely no-one is actually selling them either.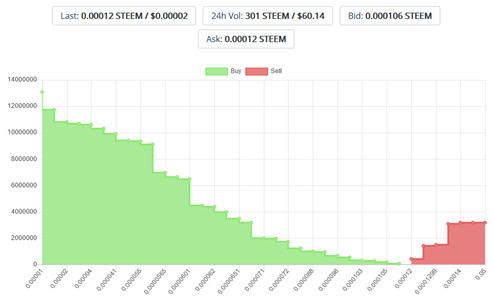 Okay, they may not have the highest volume, but it's quite easy to sell them if you need to! Now I just hope they stick around for a very long time, I don't want to see them do a MagicDice ;)