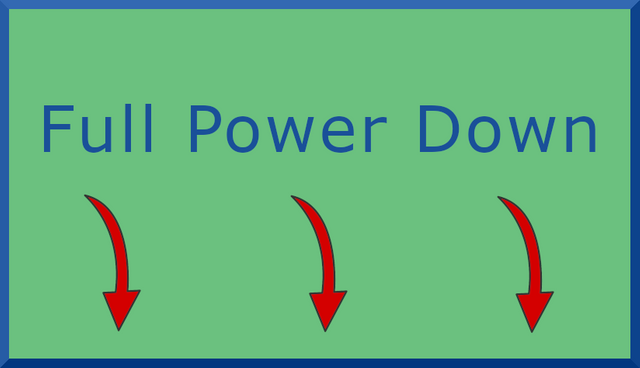 ---
I really want to broaden my horizons a bit and start day-trading more often. Now, I really don't want to spend any of my fiat currency on this, so I've decided to start powering down all my SP.
Wait, I know what you're thinking... If I'm powering down all my SP, does that mean that I've completely lost my faith in Steem? Not at all!
Actually, I will have even more SP to vote with than I currently have. Besides using the Steem I get from powering down for day-trading, I also plan to keep around 3000 Steem aside to lease more SP. I'm looking to get around 100k SP minimum, to greatly increase my upvote. I'm not an idiot, I'm fully aware that I will likely never make a profit from upvoting other people.
If I make back 80% of what I spend on leases, I'll be very happy! This does mean that I'll have an upvote of around $1.00 and I'll be able to make a lot of people very happy with that.
---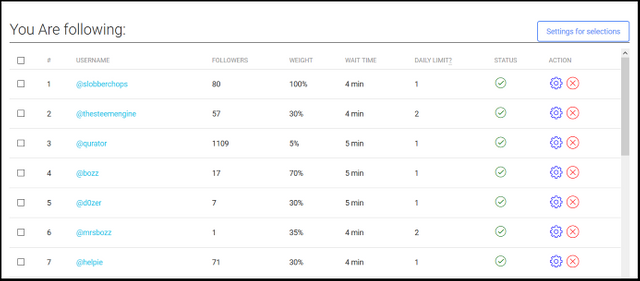 ---
Reflections on Auto-Voting
Following my post from yesterday, I think it's time that I start cutting down on the auto votes a bit. By a bit, I actually mean a lot :P
Currently, I can only think of around 5 - 10 people who I'll keep on my Steemauto's fanbase, these are people who I've been following since the beginning and have never disappointed me with their content. I trust them 120% to keep producing great content!
Not going to name anyone here, but I reckon they probably know who I'm referring to.
Day-Trading? What?!
Sounds like very risky business, I'm well aware of that! I've just been reading a lot of guides on how to day-trade and I feel that I could put my investment into Steem to better use.
Seems like the general consensus here is that you shouldn't actually use your SP, to further your own holdings here, except my curating and perhaps leasing SP. Well, curating can be done using leased SP and the return on actually holding SP yourself isn't too great IMO, especially at these low Steem prices.
Then I'd rather actively trade a bit, using my freshly acquired day-trading knowledge. I'm fully expecting to get burned a couple of times, but I do hope that I'll manage to get some profit over time. Perhaps it's the single most stupid idea you've ever heard, but I don't care. Anything I've invested in Steem, I've gotten via my various Bitcoin earnings without that much trouble, so losing it all doesn't really hurt me financially.
Steem Philanthropy
The biggest change for me, is going to be the way I view the Steem platform. I'm actually quite looking forward to seeing it more as a platform for philanthropy, rather than an investment.
I'll start rewarding the authors that really deserve it, no matter how much SP they have themselves. I already did that to an extent, but the thought of ROI was still always at the back of my mind, if I'm being honest.
How great would it be to just start curating freely and boost someone's post with a somewhat significant amount, while they're not expecting it? That's the sort of stuff I'd find very rewarding on a mental level. By getting my SP through leases, I'll have complete freedom to do that, without having to worry that I have to keep my own Steem locked down for X amount of months.
Heck, last week I gave away hundreds of Steem to random people and it honestly felt great to do that. It didn't leave me with a financial hangover and a lot of people were made very happy! I want to do that on a daily basis!
---
Conclusion
While I'm quite excited to start this new, risky endeavour, I do know that everything can go horribly wrong in an instant. It does feel strange to suddenly start powering down almost all my Steem Power and I realize that people might take offence against my new strategy.
Once I don't have any native SP left, it would seem that I'm not invested in Steem any more, while that isn't exactly the case. I will still invest my time into Steem and other Steemians will arguably be getting even more benefitq from me, due to my increase in usable (leased) SP.
In the end, I think it will be a fun experiment that will probably cost a lot, but I don't care! I'm looking forward to finally have the voting power of a real whale ;-).