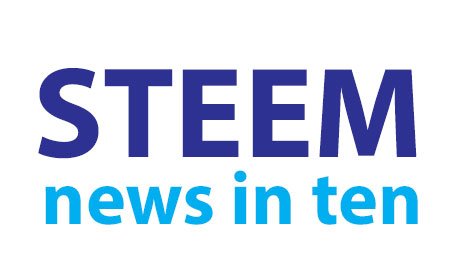 SteemFest gives a big update.
Nitrous advertising is running well, Splinterlands makes a whale, and DLike makes a Steem-Engine token.
There's news from OCDB, SteemWorld, @HomeEdders and Escudo Real.
And there are more token developments from Vision Industry Token, ORGANDUO and GIPHY...
---
---
1. SteemFest⁴ update - Steemit Inc team there en masse
SteemFest organiser @roelandp has published another update for this year's event in Bangkok.
Steemit Inc MD @elipowell and Head of Communications @andrarchy will be joined by most of the rest of the team including @doxie-tx, @justinw, @vandeberg, @gerbino and @roadscape...
---
---
2. Nitrous Advertising update
Steem-Engine founder @aggroed gives an update on the recently introduced advertising system for Nitrous.
Around 62,000 impressions of a Splinterlands ad have been served so far with a Click-Through-Rate averaging 0.35%...
---
---
3. A new whale on the block
The Splinterlands team have powered up another 120,000 Steem to make the @steemmonsters account the 38th current Steem Whale...
---
---
4. New Steem-Engine tokens for DLike
@dlike have announced they are launching a new token on Steem-Engine to support their app.
DLIKER is the new native token for the DLike platform, and DLIKEM is the mining token which users can stake to earn DLIKER tokens every hour...
---
---
5. OCDB goes manual with Tips
OCDB, run by @acidyo and @anomadsoul, has announced that it is switching back to manual curators.
They will also be utilising the Steemtipper service run by @crimsonclad and @followbtcnews to help onboard content creators from different platforms like Reddit and Twitter...
---
---
6. SPS Proposal for SteemWorld
Developer @steemchiller has put forward a proposal to the Steem Proposal System (SPS) to support the ongoing development of SteemWorld.org...
Meanwhile @inertia who currently has the only proposal receiving SPS funding has posted another progress update...
---
---
7. Calling all homeschoolers and unschoolers
Australia based homeschooler @minismallholding has set up a Discord server and account for homeschoolers and unschoolers - @HomeEdders...
To help draw the community together a list of homeschoolers and unschoolers on Steem was published in April. If anyone would like to be added to that list please contact @pennsif...
---
---
8. New Tribe for Portuguese language community
Escudo Real is a new tribe set up for the Portuguese language community by @portugalcoin, @aleister and @pedromonteiro...
---
---
9. Vision Industry Token listed on Steem Engine
Vision Industry Token has announced that its token is to be listed on Steem-Engine.com.
@viceindustry is also setting up the VIT Steem Tribe.
Vision Industry Token was formerly Vice Industry Token that was originally going to use Steem's SMTs. It subsequently developed its own blockchain for adult content...
---
---
10. Guaranteed ratio mining with ORGANDUO & GIPHY tokens
The ORGANDUO token run by @organduo is offering guaranteed ratio mining with ORGANDUOMM mega miners...
@contrabourdo is offering a similar arrangement for GIPHY tokens...
---
---
Note - Steem News is now being published via SteemPeak.com. This is to take advantage of their drafting and templating facilities, as well as allowing 10% of the post rewards to be burnt by setting a beneficary to @null. Thank you @steempeak
---
---
(change on previous day in brackets // n/c = no change)
Follow @penguinpablo, @steem-data & @eforucom for more statistics.
---
---
Visit the Steem Meetups & Events Calendar for a full list of meetups coming up...
---
---
This is #172 (13 Sep '19) of this daily news service.
Please let me know of any important posts or key data that should be included. Comment below or message me on Discord Pennsif#9921
Picking up from @thecryptodrive's Burnpost Challenge, a 10% beneficiary for this post has been set to @null.
---
[ graphics by @pennsif ]