CONTROL Token
(Control Alt Delete Token - Full name)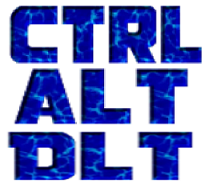 ---
CONTROL's official website, Just Crypto, is currently under development.
I am working hard to get it out as fast as I can!
Things are coming along well and it's starting to take shape.
If you are interested in helping out with the website, part of my idea is to have section of the site that will be a frontend for steem, that this token can be used for in the future. It is not vital, but I feel it would be a valuable asset to have as part of the site. Being able to use STEEM to earn and tip tokens is a goal of mine in the long run, so this would be an easy way to do it.
Staking
Staking will be enabled in the future, if there is enough demand for this token as it develops over time.
---
Second Issuance
The second issuance is underway!
I will be issuing and placing tokens on the market after this post is finished.
There will be CONTROL added at:
| CONTROL | STEEM |
| --- | --- |
| 2,000 | 0.004 |
| 2,000 | 0.016 |
| 4,000 | 0.064 |
| 4,000 | 0.16 |
| 4,000 | 0.32 |
| 8,000 | 0.64 |
| 8,000 | 1 |
8,000 CONTROL will be burned instantly for this issuance.
You can see this by looking at the @null account's balance for CONTROL.
Check it out here!
That means there will be a total of 16,000 of the 644,000 supply burned after this issuance.
---
Additional investments
LEO and PAL coins are something I will be investing in as well.
They are great ways to earn extra with your stakes!
I will be voting for those who hold CONTROL with the power of these tokens as well.
Thank you for taking a minute to read about CONTROL!
Looking forward to a bright future!