Both PAL and LEO buy support is now very thin at 0.111 and 0.073 Steem.
Earlier, PAL had a big buy support at 0.25 Steem. It held PAL's price for couple of weeks. Even it pumped temporally to 0.36 Steem. Once that buy wall is gone, PAL's price is in free fall. Current buy order is it at 0.11112 which is shame that PAL once pumped to 0.78. It fell 7X from its peak.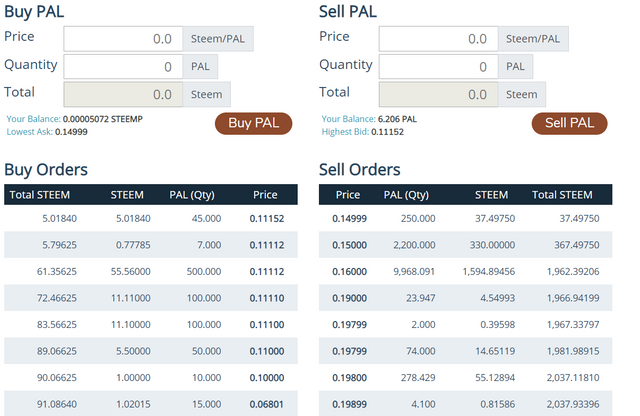 The reason could be that there is no buy back plans from the founders other than few burning policies and big monthly rewards to PALnet curators. If you look into the PAL richlist, you will see that all the moderators have the highest stake. There are few holders who have bought PAL from the market have 5-20K PAL. They are dwarfed by the moderators. It is a red flag for investors who want to buy big stake in PAL. However, it is argued that moderators are not selling since they have built it initially and are trusted. However, there are big selling pressure from the creators. The only questions is that who are buying?
Here is another article explaining PAL's dismayed future by @edicted: https://steemit.com/steemleo/@edicted/here-s-a-good-reason-to-not-invest-in-palnet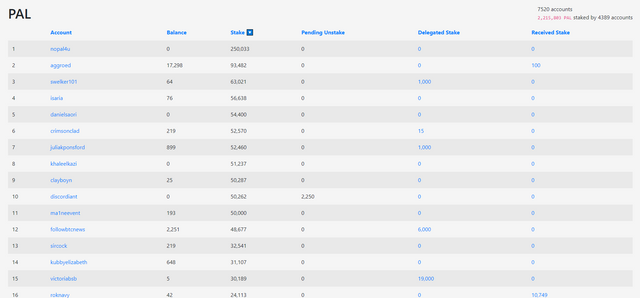 Moreover, if PAL earners are selling in fear that they cannot build a stake as close to whales of PALnet, then PAL may not able to hold its value longer.
On the other hand, LEO is holding its value at 0.08 which is 2X down from its all time high at 0.17. Compared to other top SE tokens, LEO is performing better. Though LEO airdropped to PAL holders, it is not distributing monthly coins to anybody. Moreover, founders have lots of buyback and burn out plans. Only negative side is the early airdrops have made few holders instant whales. However, there are lots of self-made whales in LEO compared to PAL through investing. If the new wannabe LEO whales keep buying, LEO may keep support longer.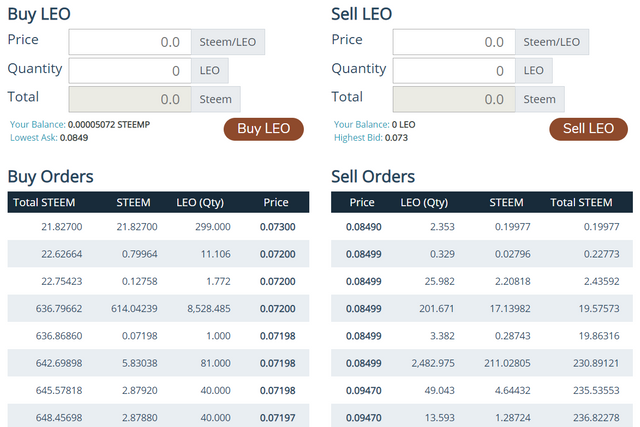 However, overall altcoin, steem and SE market is down. Excluding 7 cent Steem in 2016, most altcoins and steems are hitting lows. Therefore, it is not unusual that both PAL and LEO are struggling. However, PAL's distribution is still a red-flag for new investors.
I would like to hear your opinions on why both PAL and LEO are falling. What future is ahead for PAL and LEO?
Disclaimer: This opinion is not a financial advice, it my personal perspective and opinion. Please seek professionals for financial decisions.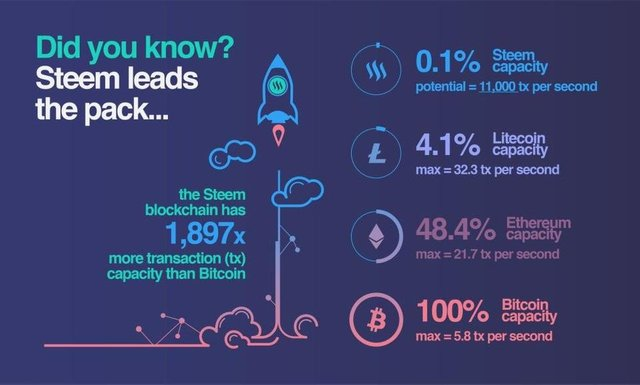 Thanks for reading.
@dtrade
Cryptominer since 2013, trader and tech blogger