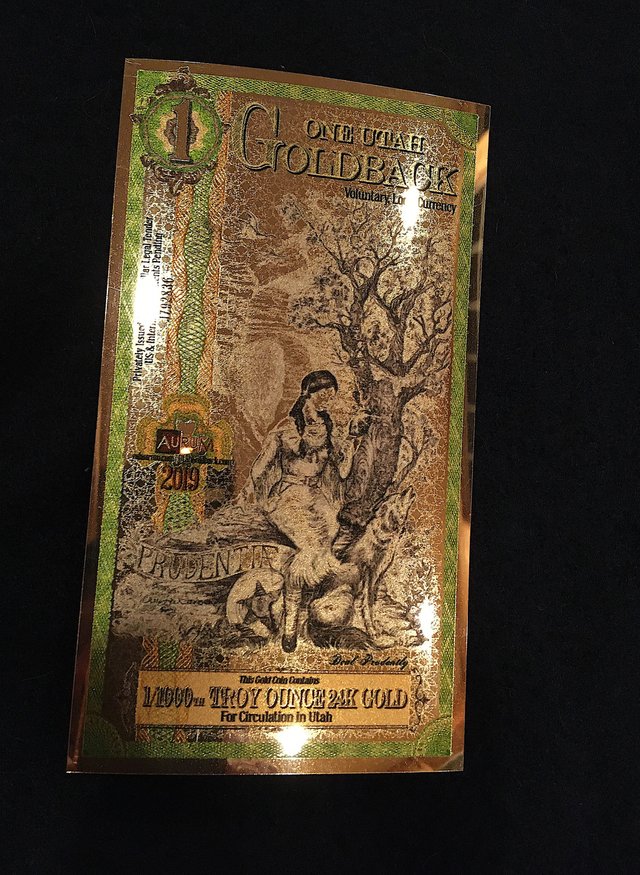 A big High Five to my friend @stokjockey, he posted about this FREE GOLD, and encouraged everyone to go get some Gold!!!🤗
This came In the mail yesterday, and I wanted to share this score with everyone!!!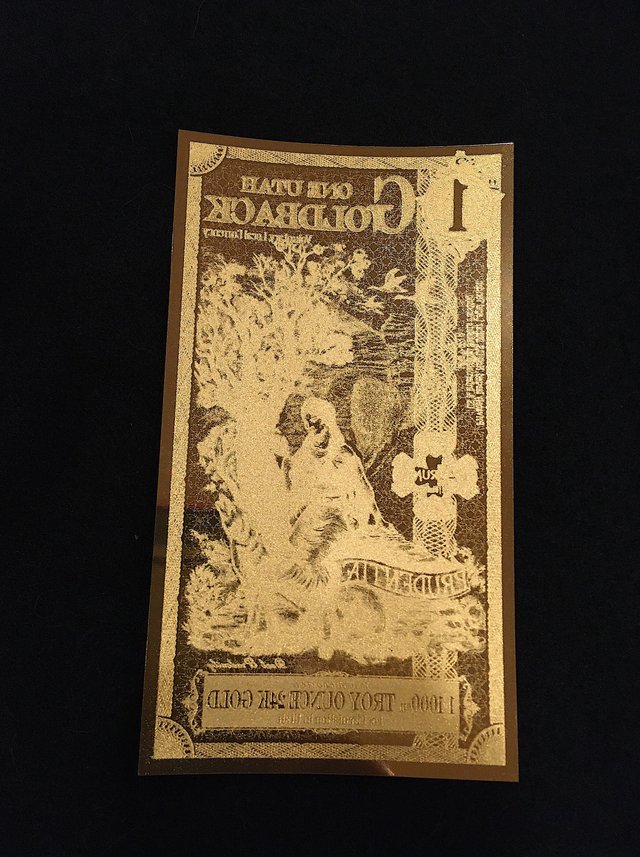 Isn't this amazing, this is the reverse of the One Utah Goldback and you can see that the front is a mirror image!!
I was in the graphic arts, and this appears to be one image coated in 24K gold!!😀
So here is the info on this Goldback: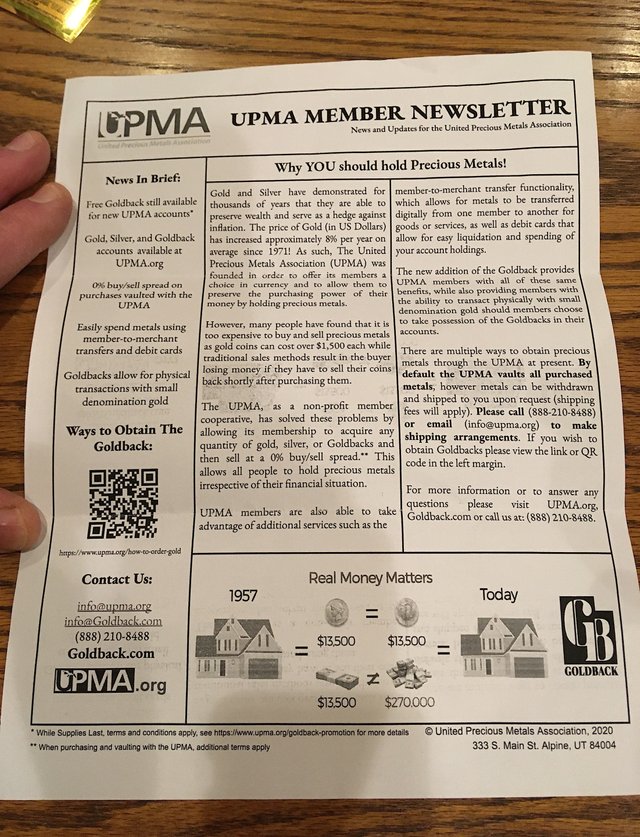 This is from the United Precious Metals Association UPMA
This One Utah Goldback is coated with 24K Gold that equals 1/1,000 Troy Oz 24K Gold.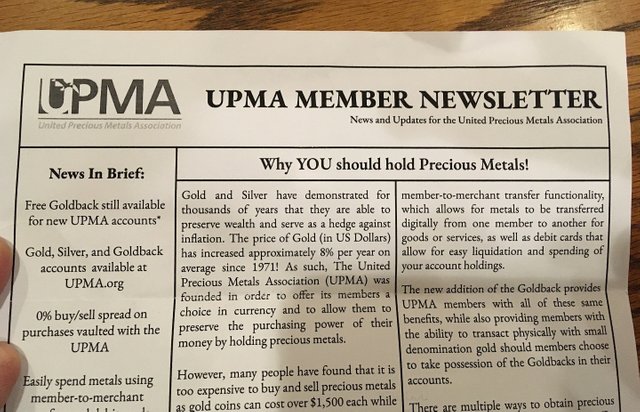 Now we are not talking retirement here friend, but this is real, and free and very nice!!!🤗
What better way to pass on the Gold fever to your friends than to put one of these in there hand!!🤑😳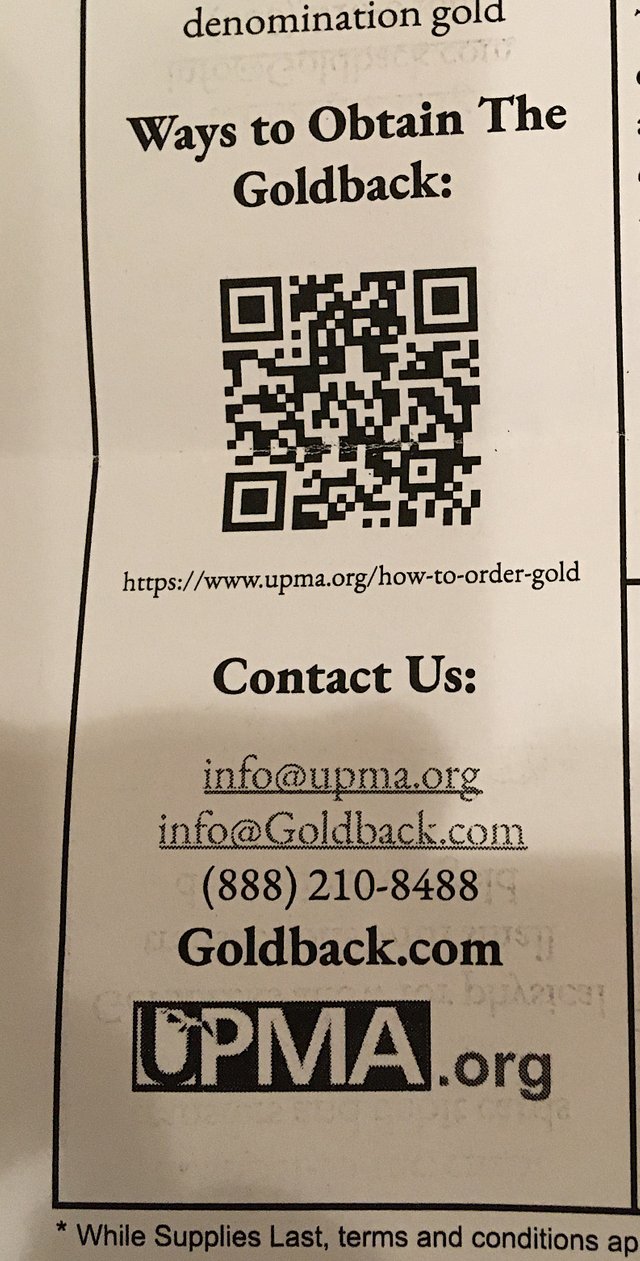 Here's the info on how to get some of this free Gold.
You will get this newsletter, they talk about their vault and the precious metals you could choose to buy and store, but no strings attached!!
Silvertop still rolls with "If you don't hold it you don't own it" ......But it is real, and beautiful and it will find a home in Silvertop's stack!!🤗
Don't tell @elizabethbit LOL!!!😇😍
Silvertop...Mike😀