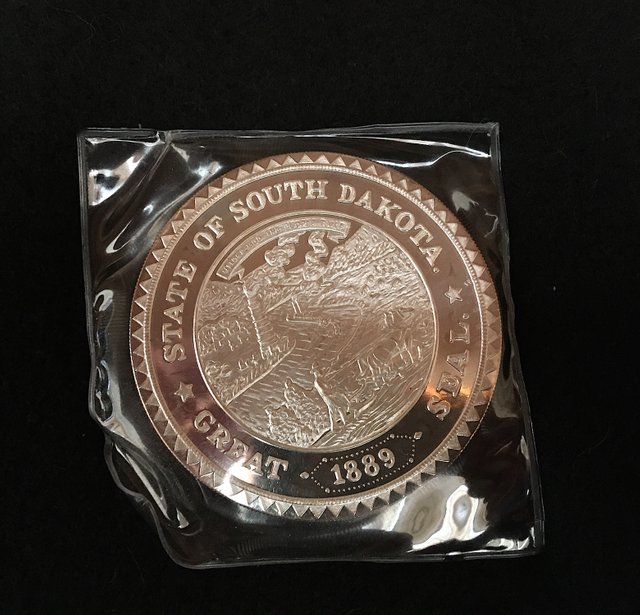 Silvertop loves the Five Ounce rounds, and here is one of my favorites still wrapped in the plastic that it came in!!!
This is the reverse ,The Great Seal of South Dakota with " Under God The People Rule"
With the date of Statehood at the bottom 1889.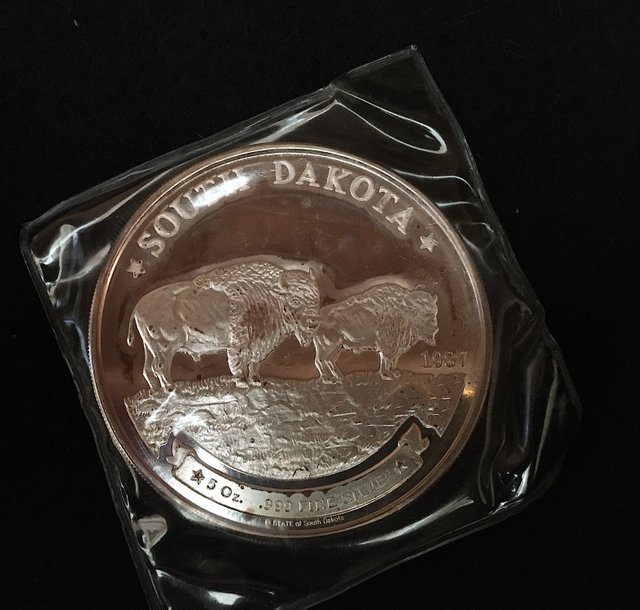 This is the Obverse with Bison and the date of minting 1987
Don't tell @elizabethbit she LOVES Buffalo rounds, and apparently everyone else does too the market is flooded with Buffalo's, but I will admit I really like this Buffalo round!! 😀
So why the photo of steemleo on my Mac you ask.......
Silvertop is back to posting here after he tried to post over and over the same post last night LOL!!!😳🤔🙄
I can not find any mint marks on this round guys, does anyone have an idea ????
So without any further delay we do the in plastic weigh in!!! 🤗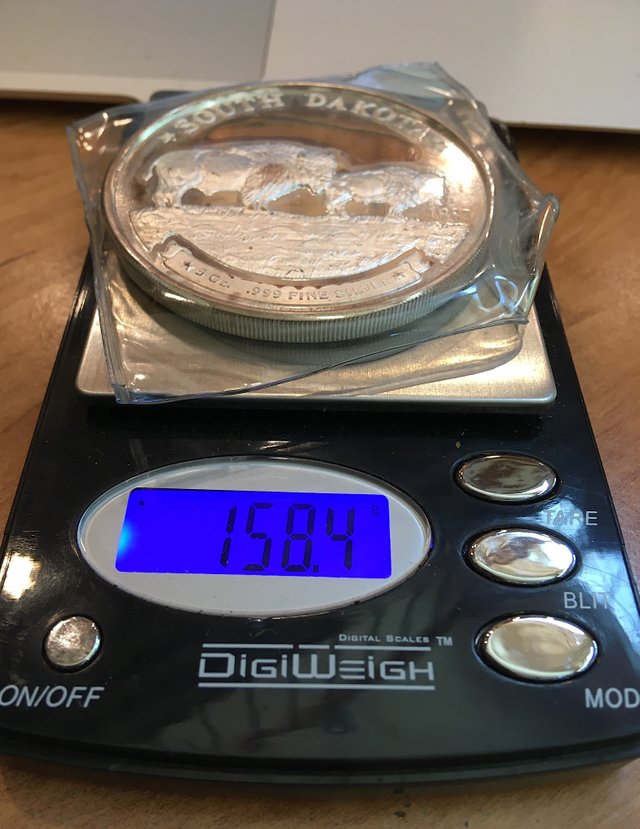 158.4g on the Obverse.....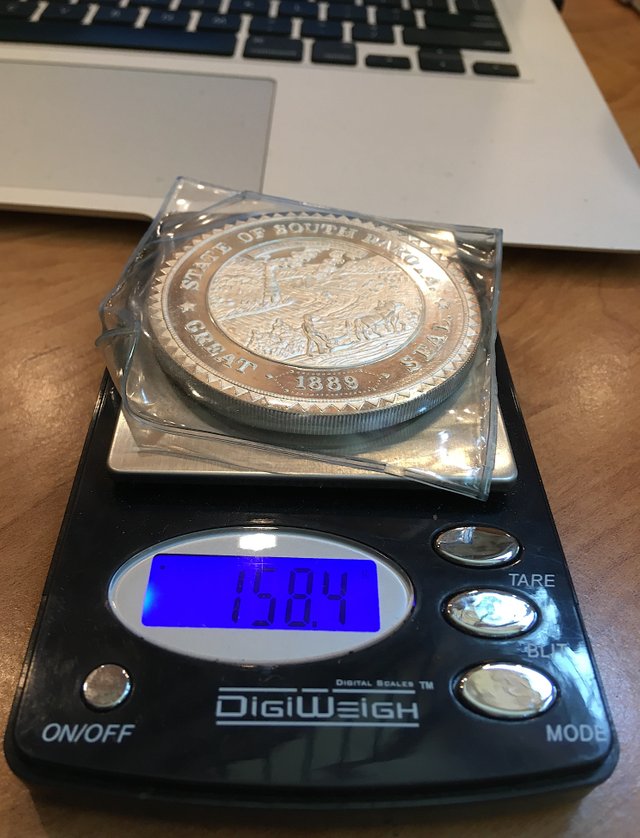 158.4g on the Reverse.....
What so you think guys.....Out of the wrapper this Five Oz Silver round would tally 155.5g
Is this 2.9g over a true Five Oz round, how much of this is the wrapper?????🤔
Or did Silvertop Score!!!!!🤗
Stack on my friends....
Silvertop...... Mike😀

[//]:#sbi-skip
Posted via Steemleo