Tell me if you heard this before.
There is a new platform out and it claims that it is going to destroy Steem.
On this one, I at least can give some credit: they understand the difference between Steem and Steemit.
Nevertheless, we see another platform that claims it will take out Steem. This is about the 64th time I heard this about a different application. Ironic that none of the others one seem to gain any traction.
Does anyone recall the exodus a while back when many said "screw Steem" and headed to Whaleshares? I wonder how that worked out for them.
It appears that many feel this process is easy. Just build a platform, change the economics a bit, and presto, everyone will flock to it.
Unfortunately, that is not how things operate. There are many variables that enter into the picture, many of the due to the fact we are dealing with human nature. People are going to be people no matter what the platform. Hence, many of the same issues keep cropping up.
The one thing about Steem is the community, along with Steemit Inc, keep plugging along. We try different things to overcome the challenges we are facing. Ultimately, progress is made, even if it appears to be at a snail's pace.
Regardless of all that, Masmic thinks they have the solution. In reading about the project, I am going to surmise they are a bit off the beaten path here. In fact, they are so far off that they do not know what they are comparing themselves to.
To start, they make the claim that STEEM dropped 98% since January 2018. This is true of course. Where I think they go amiss is in this fact.
And the value might further decline because its tokenomics model is fundamentally broken!
So the cause of the drop was from the tokenomics model? Leaving aside the fact that it was changed in September, I would say the bear had a lot to do with the drop in price. Nevertheless, let us see the solution to the broken model.
Here is how they are structuring it:
Content creators on Masmic will earn MATs not from inflationary supply like in Steem, but from the actual demand side which pays in MATs to get something in return — maybe early beta users, or product feedback, or crowdsourcing ideas or anything else which they deem fit.
What a novel idea: create demand for the token by forcing entities to buy to token which rewards users for their input.
I am sure this is going to be an overnight success. This should have their token flying in the first 90 days. Of all the breakthrough ideas, this might be the greatest one.
Although, now that I think about it, this sounds a lot like Steemhunt. That team has worked their hindends off for close to two years implementing their model. While the platform is doing very well, they are having a tough time forging ahead. It is a very slow process as most business building is.
Of course, Steemhunt had the advantage that it was able to get people involved from the existing Steem userbase. It first created a pool of hunters before trying to entice companies to spend money for feedback. I am not sure if this comes under the law of Physics but to get feedback, aren't people required to provide said feedback?
I have a feeling this point was overlooked based simply upon their analogy.
A similar analogy would be, say Facebook in its initial years coming out with Facebook coin with a fixed total supply. And advertisers will have to pay in Facebook coin to advertise on Facebook. With increasing userbase and more awareness among advertisers, the demand for Facebook coins is going to grow which will translate into higher price of Facebook coin as the supply is fixed.
https://medium.com/the-masmic/why-steem-tokenomics-failed-how-masmic-fixes-it-255e1f36f403
I guess the fact that Facebook first amassed a large number of users is not important. Perhaps I am amiss in my view of things but I always understood the goal of advertisers was to go to those platforms where people are. Why would someone advertise on this platform without any people?
Besides, the analogy to Facebook's early days is absurd. Facebook came online in a different time. Social media was just getting started and it was a novel thing. Outside of Facebook and a few messenging boards, there was not a whole lot out there. Today, we are dealing with an entirely different online world where there are millions of different options for people to focus their attention on.
I actually give the Masmic team credit. They are trying something new. However, the idea of changing the model to one based upon advertising is so Web 2.0. This project is doomed from the start simply because it changes nothing. Sure, it claims the advertising money will go to the users. That is a noble pursuit yet one that is hardly unique.
Too many still look at Steem as a blogging platform. This is what they are trying to compete against, not realizing that Steem moved beyond that. At the same time, Steemit Inc is looked at like it is Steemit.com, an app that focuses upon blogging.
The challenge with that is 2019 saw a change in that organization. We can now state that it is a software development company. The latest innovation is one that provides the ability for any website to create a token enabling users to monetize their activities.
So when Masmic refers to creating demand for the token, the fact that every user on a site with SMTs has to have a bit of Steem to operate, I would say that is demand. It certainly looks a lot more appealing than trying to get advertisers to pay up for feedback when there are only a handful of people on that platform.
The difference between STEEM and all the other "social media" tokens is that STEEM is going to be the price that someone has to pay to play. To be on the platform, someone needs to pay for the Resource Credits. Whether it is the user, the application, or investors, the fact that people require STEEM to get the RCs creates instant demand.
Of course, the greatest variable to all this is the fact that Steem is not trying to attract anyone to the platform. Sites that use this protocol simply are going to give Steem access to the existing base. The users will have to change nothing except for the fact they get some tokens for doing what they normally do on that site.
I wonder if Masmic pondered this aspect of things before making their claim that Steem was broken.
It helps to pay attention to what is going on. Things change quickly and making comparisons to something that was in place months ago can be major mistake.
Nevertheless, I wish the Masmic team luck with their endeavor. We are all on the same side, trying to recreate a new economic system that is not based upon scarcity.
That said, I still feel very comfortable with my investment in STEEM.
---
If you found this article informative, please give an upvote and resteem.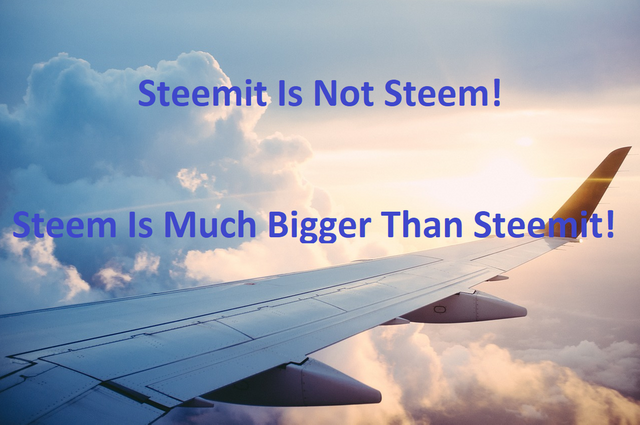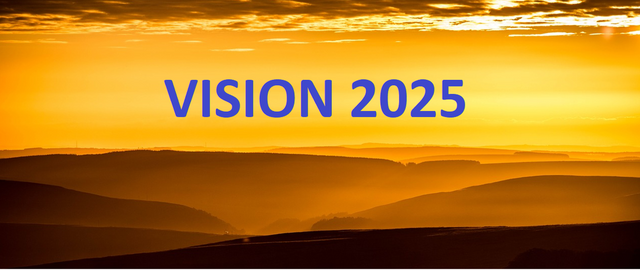 Image from article linked.