Like most of you, I am going through the recordings of the presentations at Steemfest. Many are very enlightening.
The big presentation was the further explanation of Communities by @roadscape. This is a feature we heard about for years and, finally, it looks like it is on the way.
In watching the demonstration, it is evident that this technology holds great promise for Steem and all communities associated with the ecosystem. One of them that, in my opinion, is off to a great start is Steemleo.
Using the developments by Steem-Engine, this tribe jumped to the head of the class in a short period of time. The innovation and updates that are coming out keep the level of excitement high. I believe this is reflected in the token with most of the float being staked.
Before going any further, I will state I am not part of the development team or one of the "behind the scenes" people. Like most on here, I am just one who showed up one day.
That said, the great part about Steem right now and the communities that are forming is that ideas can be tossed out and actually be embraced. A couple of the features on Steemleo know were ideas I shot forth that I am thankful were implemented. That is the power of what we are involved with. The creativity and knowledge base of the entire user base can be tapped into.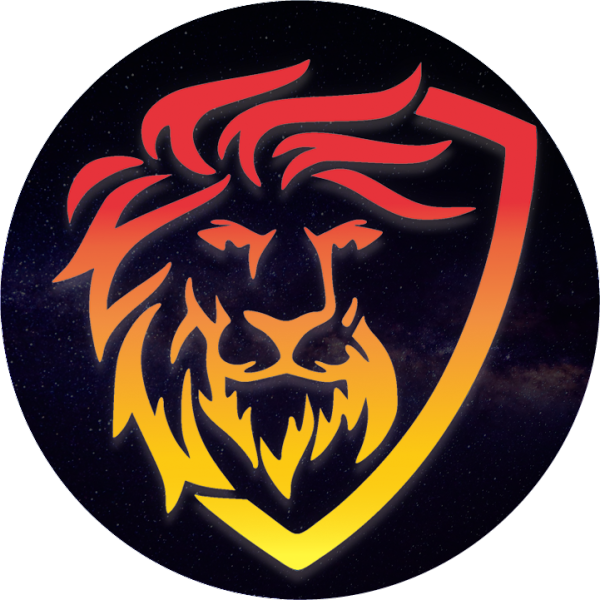 Source
Thus, I figured I would put together a post of how I envision the future of Steemleo. Hopefully this generates a discussio in the comment section that brings forth a host of other ideas.
Communities is going to be key. In looking at the template Roadscape was using, it will fit nicely into the Steemleo ecosystem. Since the site is really a fork from Steemit Inc, the conversion should be easy.
What will this provide? Ultimately, I foresee Steemleo as an epicenter for all things financial. This is an enormous market with many different avenues we an pursue. Since investing, finance, and business is so large, each sub-category is a trillion dollar industry. This is something that Steemleo can leverage over time.
The first things communities will do is allow for the separation of the categories. Presently, all posts are put in the same spot regardless of topic. When the updates roll out, we should see the establishment of communities such as real estate, stocks, bonds, forex, crypto, and whatever other financial arenas people can come up with.
With communities, we can offer a couple of services. The first is, obviously, education. People can visit the community, which is a category on Steemleo, and learn from the experience of others. Posts will be focused upon that particular topic while moderation can eliminate scams and spam. Essentially, this could be a valuable resource for people.
Another service that can be offered are opportunities. Each category pertains to an enormous market. Entry into these markets can be extremely profitable. The challenge, with the present system, is that most are locked out. The establishment created a wonderful system to protect themselves from outside influences. Ultimately, it is a nice circle where most of the benefits go to them.
This is change with tokenization. Steemleo can be at the core of this.
Source
One of the biggest areas of growth that I see over the next few years in the crypto space is decentralized finance (DeFi). This is only going to expand as more people find they have wealth in the form of cryptocurrency. Like most, these individuals are going to be looking for a return. DeFi can help to provide that while offering out services that cater to the needs of users.
Hence, we could see Steemleo entering the financial services market. Having an interface to a decentralized exchange is huge. Tokens can be brought out that are tied to decentralized services that people need. The opportunity to span the entire spectrum exists, especially as the ability of regulators diminishes over time.
The key here is providing people with the opportunity to participate. A big challenge globally is that people are mostly excluded from the financial game, mostly as a result of where they are born.
Cryptocurreny helps to provide the most basic elements of a financial system. DeFi can offer the most basic elements of individual wealth building.
When I look at the world, I ask what do people need most? The answer is money. While some might look at this as shallow, the simple truth is, with our present system, money is a basis of most interaction. Those without it suffer to a great degree.
According to the World Bank, 19% of the global population lives below the poverty line. I am not sure what this is but I can guarantee it is not very high. In other words, there are a lot of people who are dirt poor.
At the same time, in a developed country like the United States, the Fed determined that 40% of the population could not come up with $400 to meet an emergency expense without selling something.
Venezuela has a currency that looks like it is declining in value by double digits each day.
In North Korea, 25% of the population is starving.
Money answers a lot the calls for these people. It will not resolve everything but it does help to acquire the resources needed to lift their standard of living.
This, naturally, is the first phase. The second is to have people start to chase financial freedom. This is where Steemleo enters the picture. By having a place that offers the education and opportunities for people to start to grow wealth, it can be a force of change.
As the bags of cryptocurreny get bigger, people will be looking for outlets. Part of the appeal of cryptocurrency is the reduced friction and the ability to have fractional ownership. All this can be done while eliminating entities that are nothing by glorified "middle-men".
Part of the development of this industry is to partner with mainstream companies as part of the business model. The challenge for Steemleo is that the existing industry is completely corrupt. Partnering with anything associated with Wall Street and the existing financial system is dangerous. Even companies that started as crypto based are now turning into nothing more than arms for Wall Street (Coinbase).
We are in the process of erecting a new financial system. With what is already on here, Steemleo can set its sights on being a part of that. Ultimately, the prospect exists to create its own economy that provides the goods and services people require. There is no reason why it cannot be all done "in-house".
The decentralized, global nature of things make this all a possibility. With people from all over the world, ones with expertise, we can cater things to individual local markets. The world of finance for San Francisco is much different than the needs of those in Laos. Nevertheless, providing tools and resources for both to increase individual wealth is crucial.
Automation is a big part of the financial world. We know the biggest banks use these tools for the benefit of their shareholders. They invest millions into automated trading systems that end up generating billions. The decentralized movement is starting to offering many of those same tools, often open source.
With a community mindset, Steemleo can approach this from a collective perspective. By using the tools that are becoming available, we can provide a forum where not only do people learn, but they can actually benefit from what is going on. In other words, we can use our experience, knowledge, and innovation to put together programs that benefit all on Steemleo.
These are just a few of the ideas I had and the vision as I see it possibly unfolding.
What are your thoughts?
---
If you found this article informative, please give an upvote and resteem.