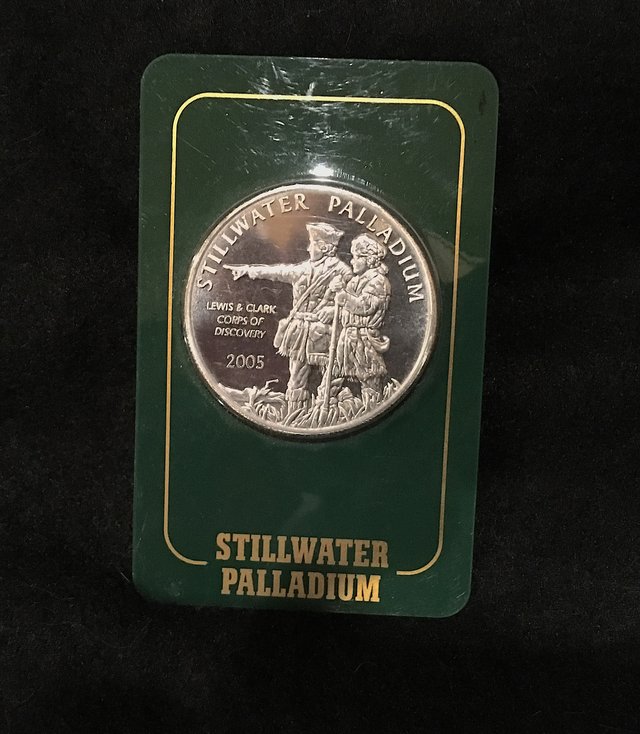 Silvertop missed the top on this one....at one point we were looking at $2,900.00 for Palladium!!
Today it dropped down to an Ask price of $2,237.00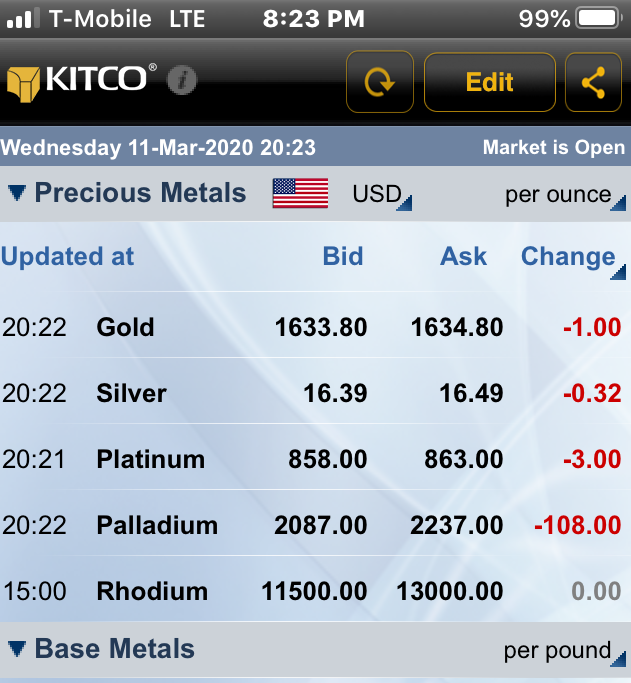 Photo Kitco.com all photo's by Silvertop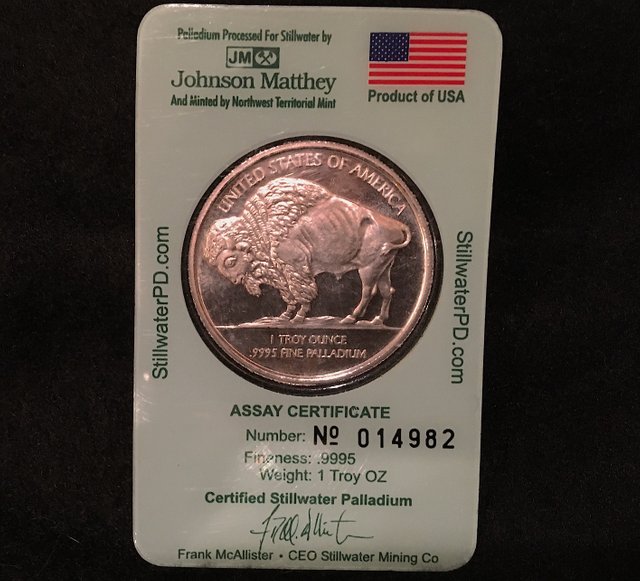 This Palladium round was minted by Northwest Territorial Mint.
Johnson Matthey then processed this round for StillwaterPD.com
This is from Stillwater Mining Co.
OK....Silvertop needed to process that too LOL!🤔
This one Troy OZ round is .9995 Fine, and On the Obverse it has Lewis and Clark Corps of Discovery 2005
On the reverse we have United States of America and the classic Bison/ Buffalo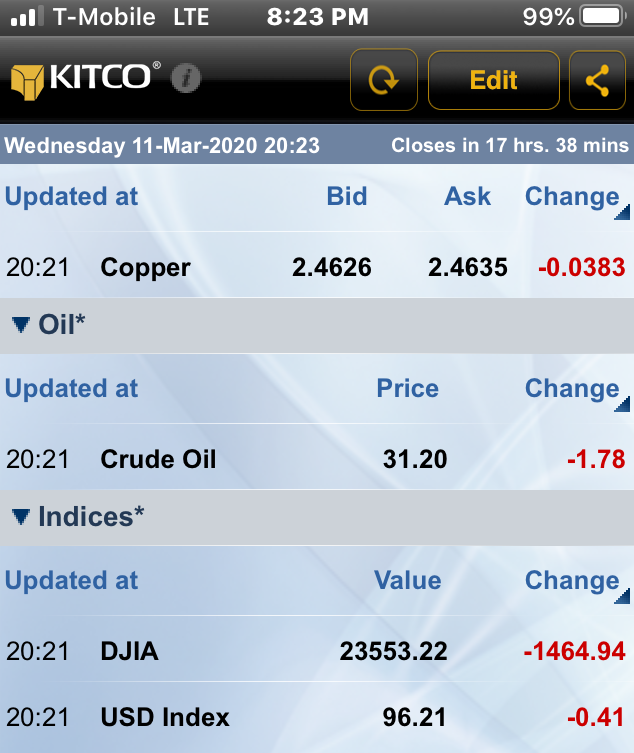 Photo Kitco.com all photo's by Silvertop
With the Corona virus spreading, the markets are pricing in a lot of fear...
Crude oil was down to $31.20 a barrel
The DJIA dropped -$1,464.94
I picked this Palladium up at $550.00 back in 2008 so it goes back in the Silvertop stack! ....
So sealed and Certified we put this on the @stokjockey scale!!!😀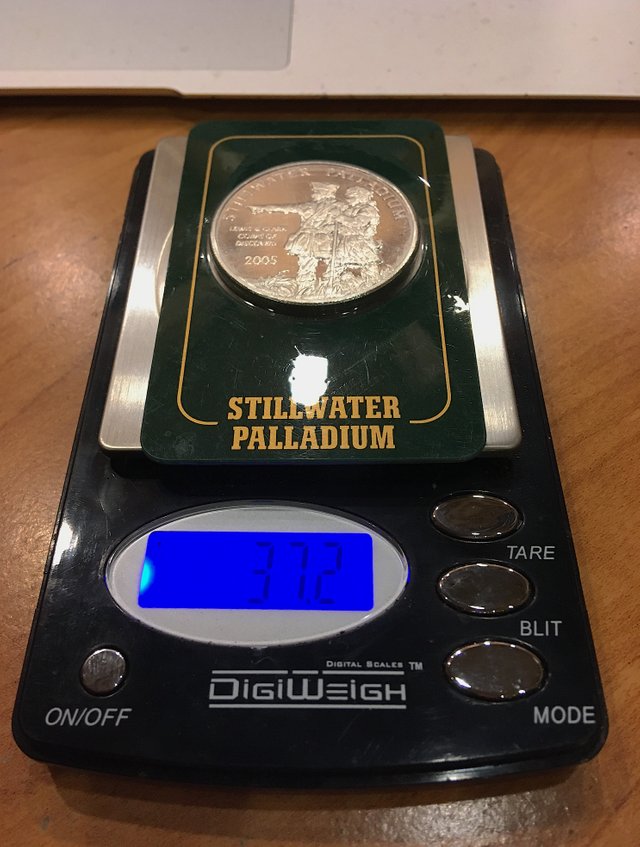 37.2g ......I'll just call this Certified round spot on LOL!!!😀
Everyone stay healthy, and stack on my friends!!!🤗
Silvertop....Mike😀

Posted via Steemleo